Downtown's Marriott Marquis easily qualifies as a Top-5 piece of architecture in Atlanta. The lobby atrium feels like an indoor Grand Canyon in the sky, a seemingly never-ending stack of floors that twist and turn as they rise into the stratosphere. As such, the hotel has always been forward-thinking and their in-house restaurant, Sear, has always provided an enjoyable for a meal if I was in the neighboorhood downtown for a ballgame or concert.

Now, after an extensive renovation, it's even better. This is an example of being in a big hotel but not feeling like it. The new version feels more rustic and farmhouse-like and the menu works hard to source locally using Joyce Farms, Thompson Farms and local butter maker, Banner Butter.The honey that's used in some of the dishes and cocktails comes from 50,000 working bees that live atop the hotel!
The menu is "fire-inspired" with dishes like butter-basted cauliflower steak, braised pork chops, dry-aged steak and seared scallops. Pair that up with one of 25 bourbons and a solid wine list.
So next time you have plans downtown and are looking for a cool experience for breakfast lunch or dinner, take in the jaw-dropping atrium of the Marriott Marquee and then head into Sear.Your parking is also covered with validation so that's an added plus if you are up to walking to State Farm Arena, The Georgia Aquarium, College Hall of Fame or Mercedes Benz Stadium.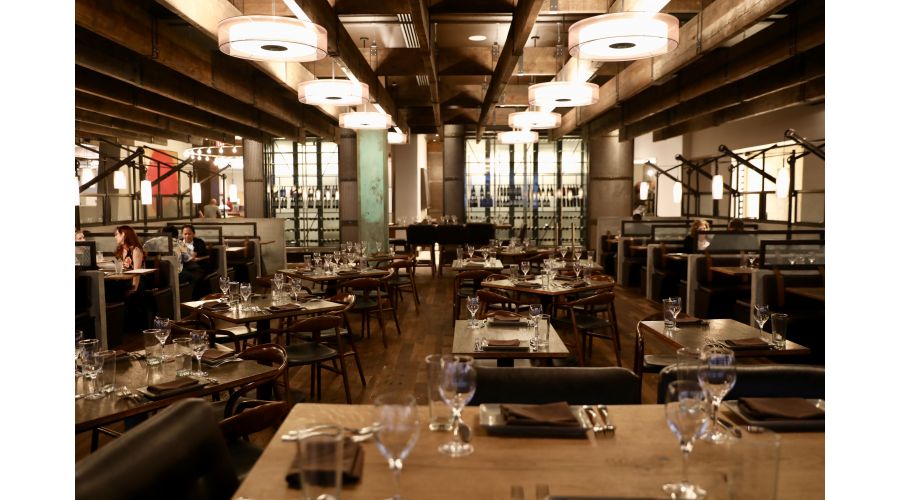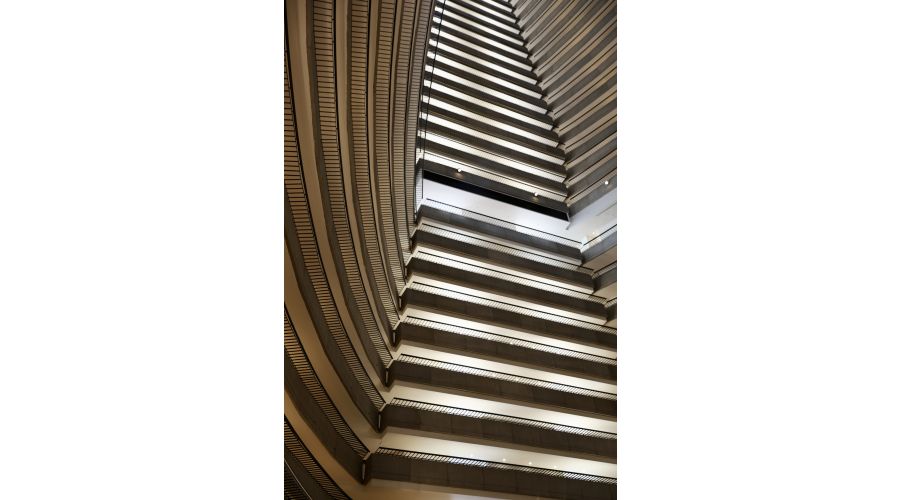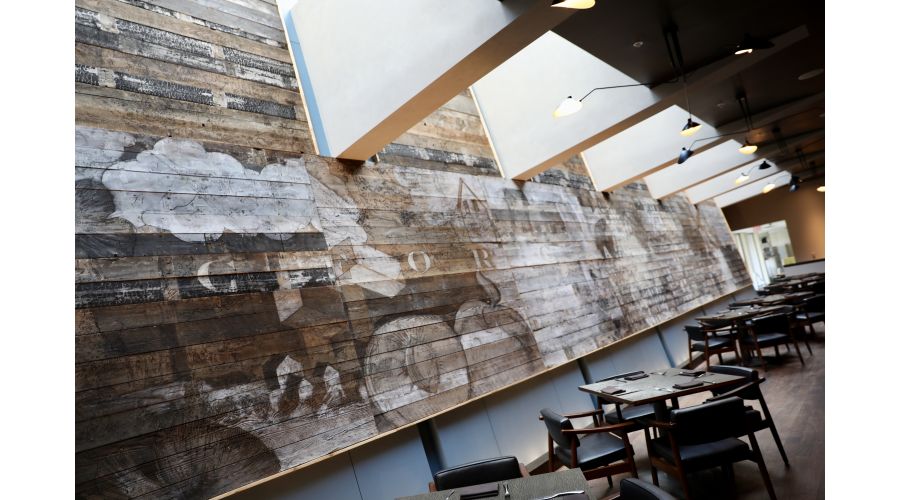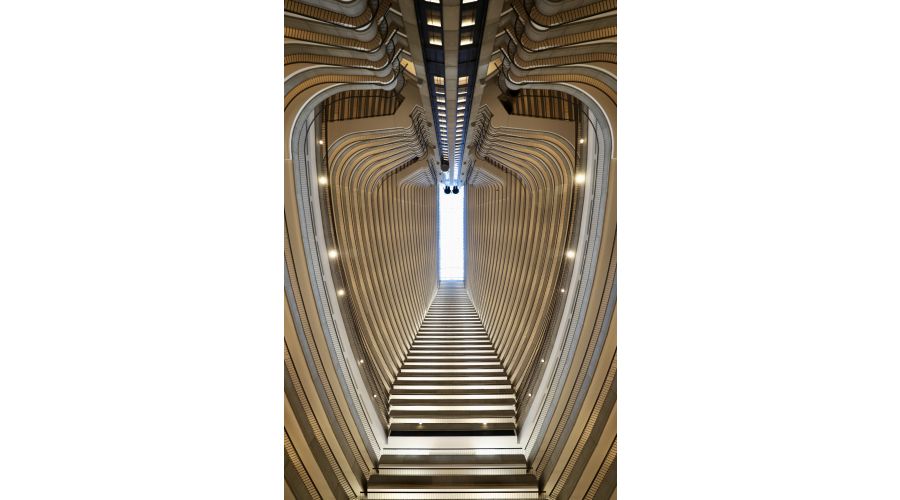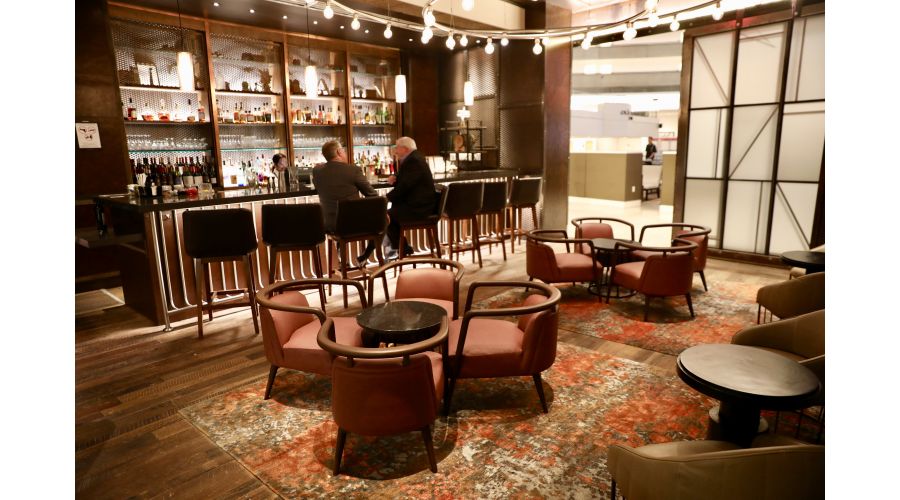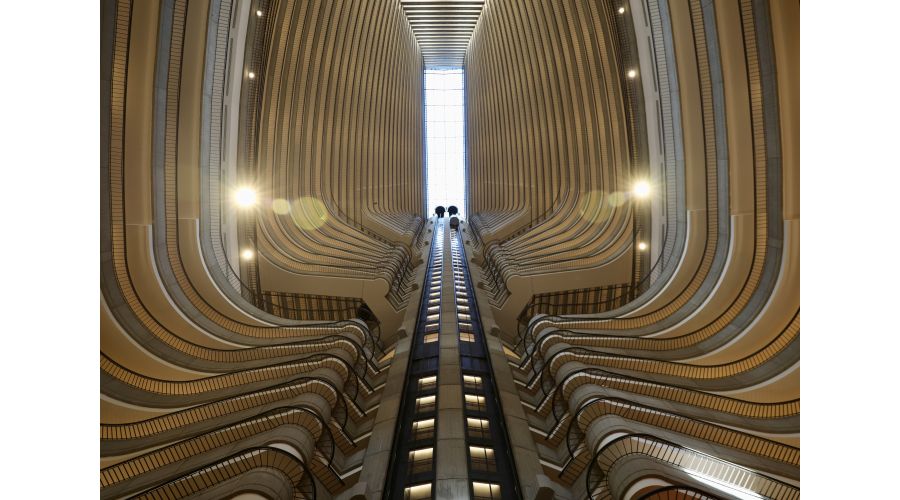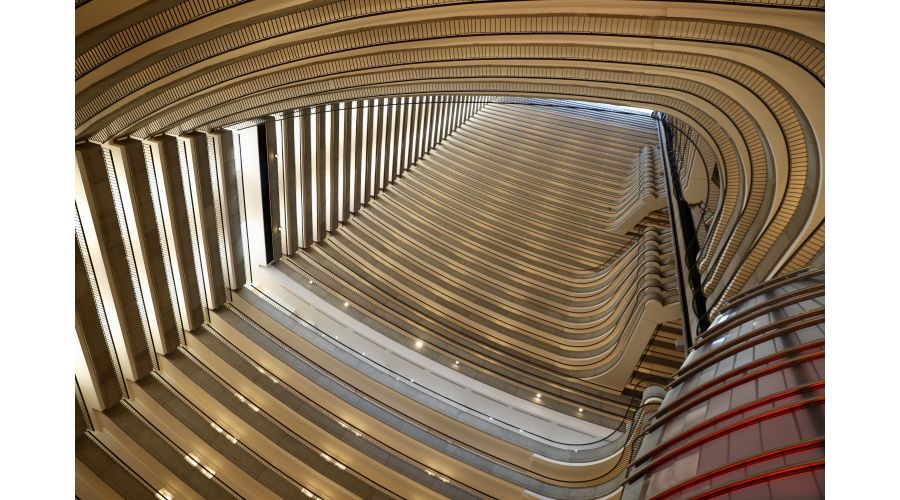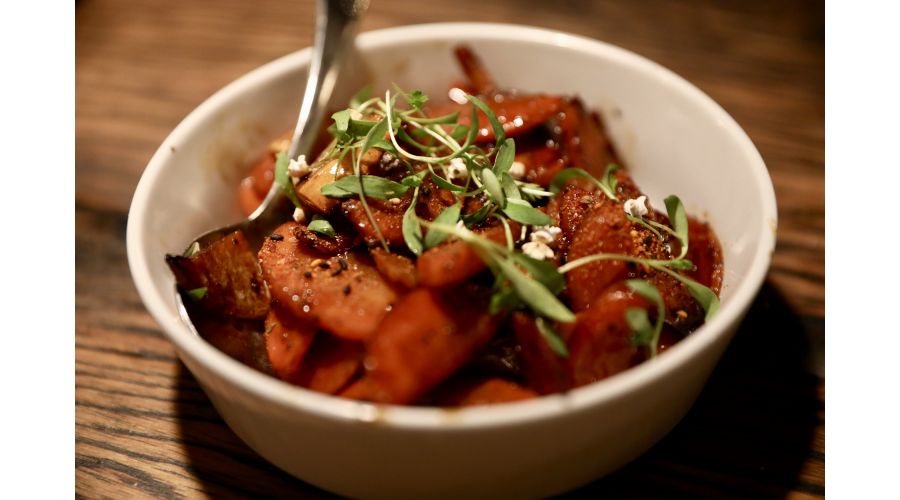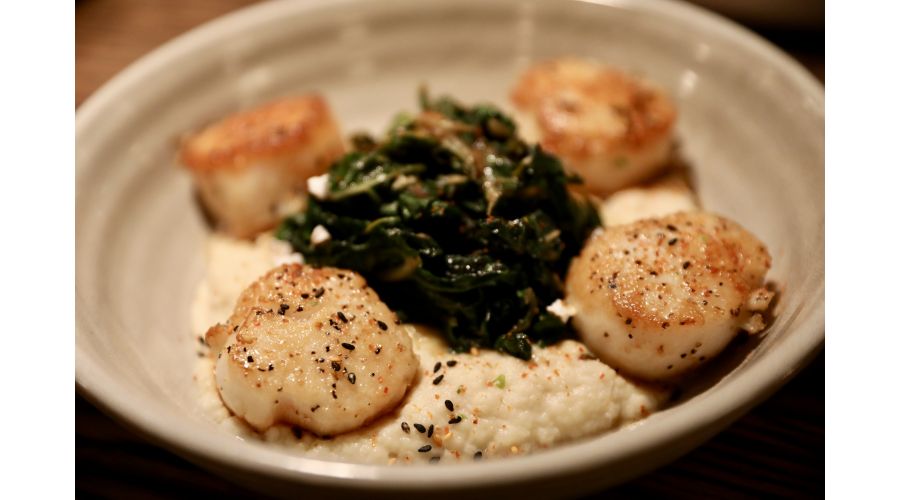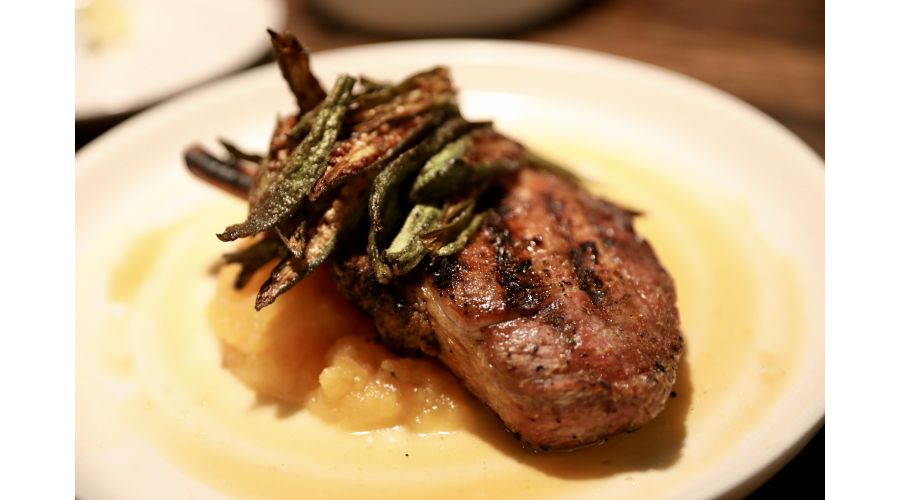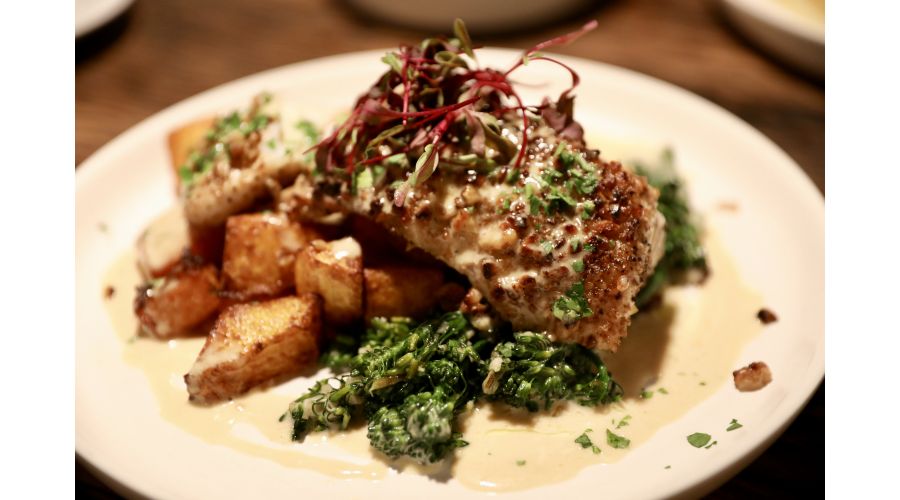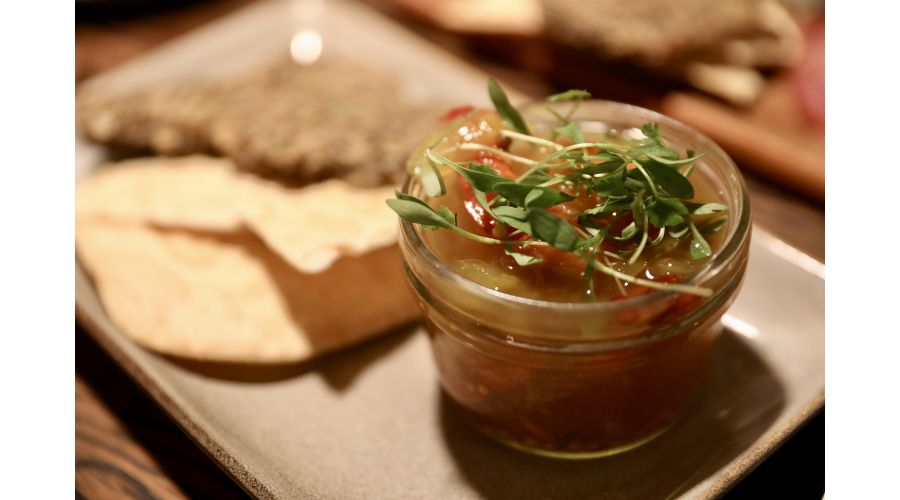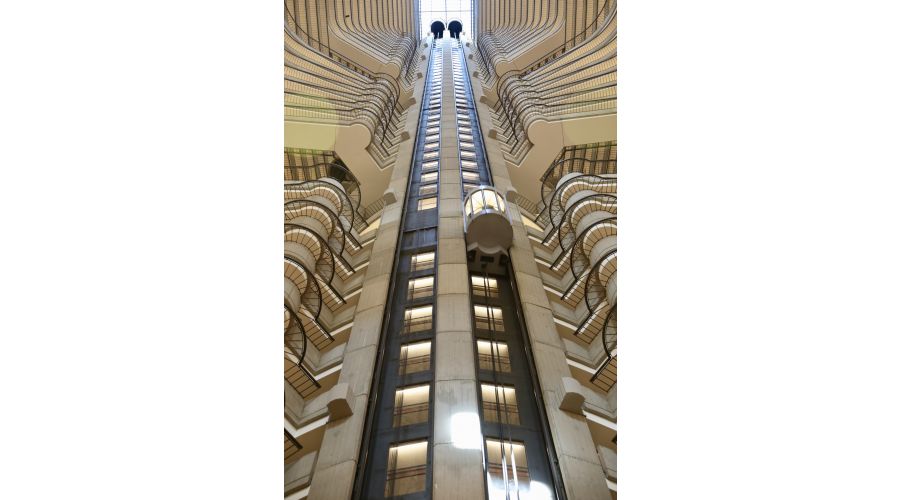 About Sear: Located on the atrium level of the Atlanta Marriott Marquis in downtown Atlanta, Sear is a recently renovated restaurant, which re-opened late December of 2018. The dynamic space offers guests a diverse menu, a specialty bourbon bar, and an exquisite atmosphere. The restaurant takes the classic American steakhouse and fuses it with Southern-inspired flair, all of which is complemented by the specialty bourbon bar. Guests can enjoy unique offerings such as breakfast, a brunch buffet, lunch and an exquisite dinner menu. Sear's beautifully designed space offers guests the option of regular dining or private dining. Learn more about Sear's hours and menu here. #SearATL

About Atlanta Marriott Marquis: Conveniently located in the heart of the city's convention and tourism district, Atlanta Marriott Marquis is an iconic destination hotel with bustling energy and a stylish vibe. Rising as the preeminent meetings terminus of the South, Atlanta Marriott Marquis boasts more than 160,000 square feet of newly refreshed meeting space as well as 1,663 modern guest rooms including 94 spacious suites featuring floor to ceiling windows with fantastic views of the Atlanta skyline. Countless amenities include The Spa, a pool, and 24-hour fitness center. Guests can also choose from five unique dining and lounge options, which include the award-winning culinary programs offered at Sear and High Velocity. Learn more about the Atlanta Marriott Marquis here.