A buddy of mine was going to Savannah for business and he'd come home gushing about this sandwich place with a weird name.  He would tell me it was worth drive alone to eat there.  The place was called Zunzi's, a little hole in the wall churning out next-level hot sandwiches. 
Then last fall an article in Buzzfeed that listed 34 Meals Worth That are  Actually Worth Travelling For that, while ending a sentence in a preposition, included Zunzi's on their worldwide list. 
So I was about to pack up and head to Savannah but thankfully Zunzi's decided to come to me—and all food lovers in the ATL—and set up shop on Howell Mill and Collier near I-75. 
I'll get to the food in a second, first let me share a little about the mission of the restaurant.  Whereas Chick-Fil-A associates strive to make it "my pleasure," the associates at Zunzi's have their own mission:   for you to declare "shit yeah!" after visiting.  No really, that is printed on their uniforms and on the walls.  That's the spirit of this place.
But after a couple of bites of these sandwiches, it's difficult not to get the irreverent passion.  The food is South African-inspired where the flavors are bold and hearty and where your palate won't really be thrown any major curveballs, but you will know you are eating something really different and special.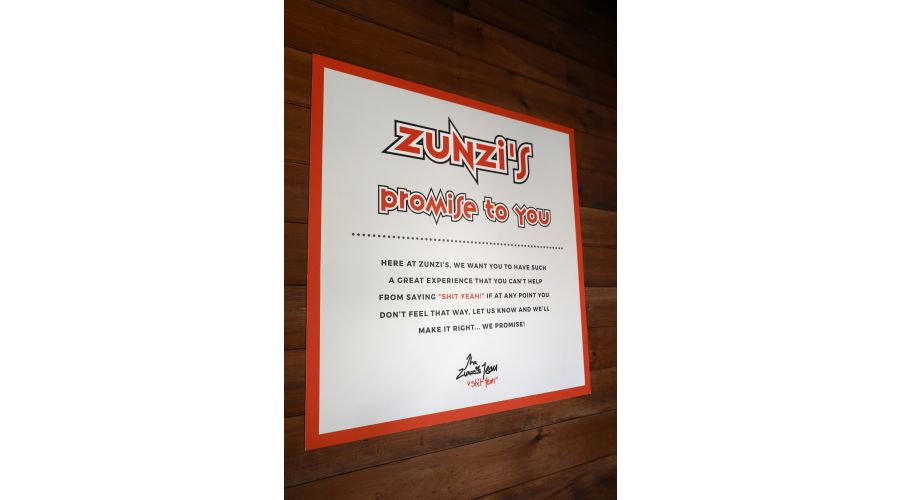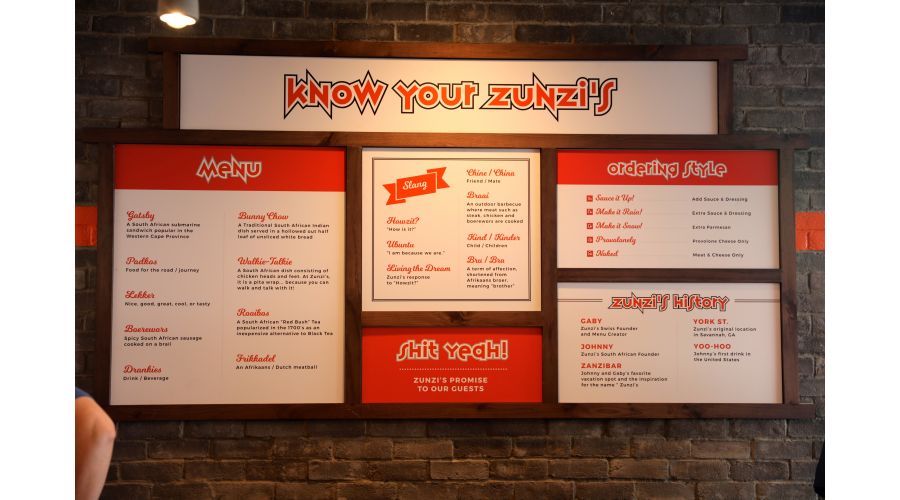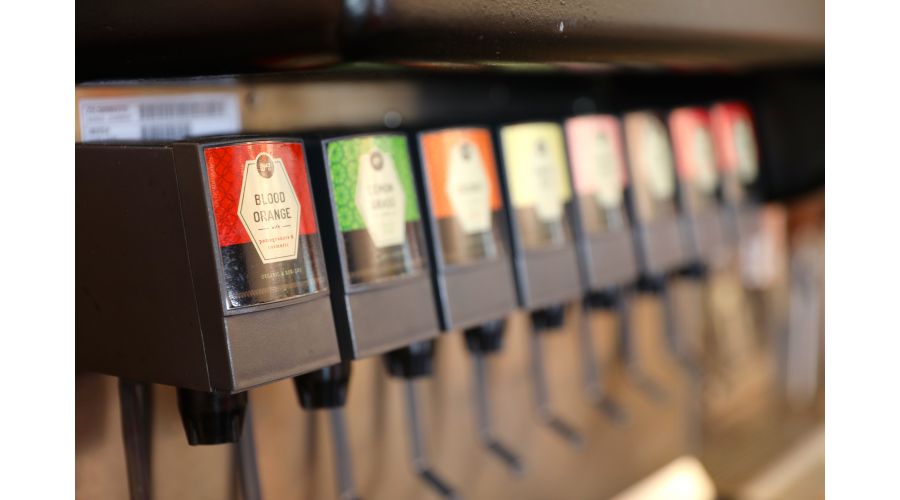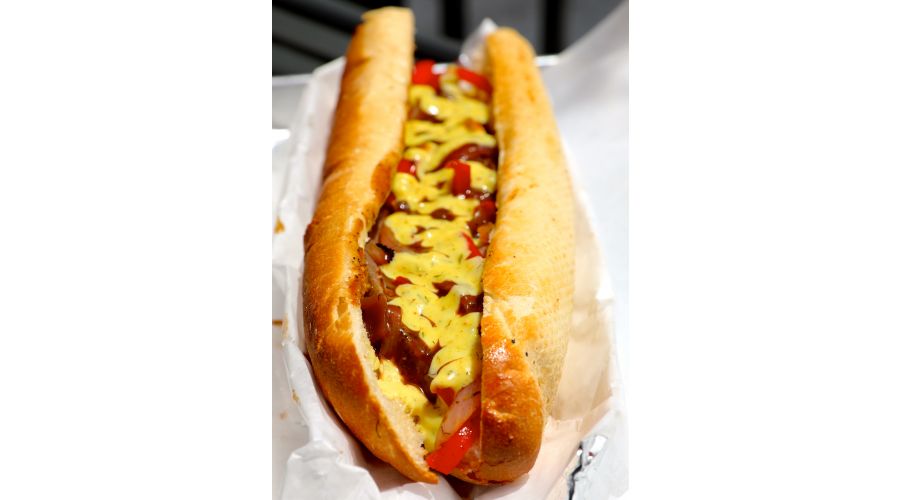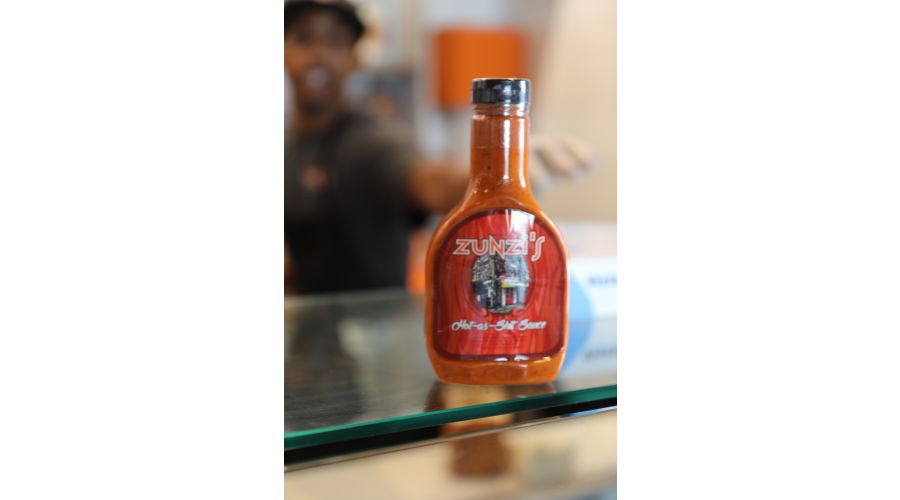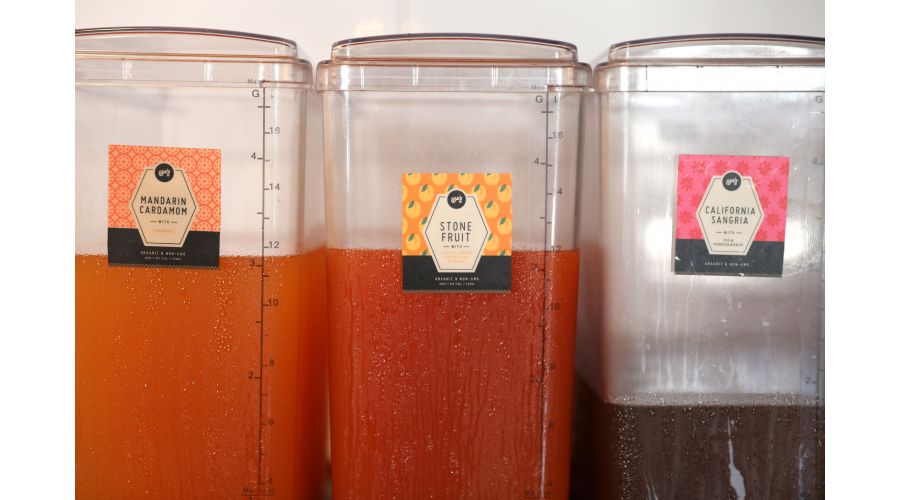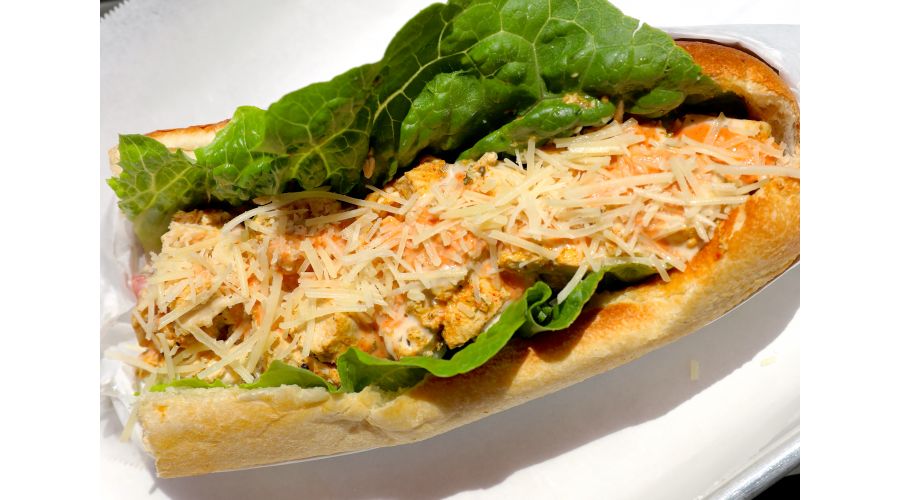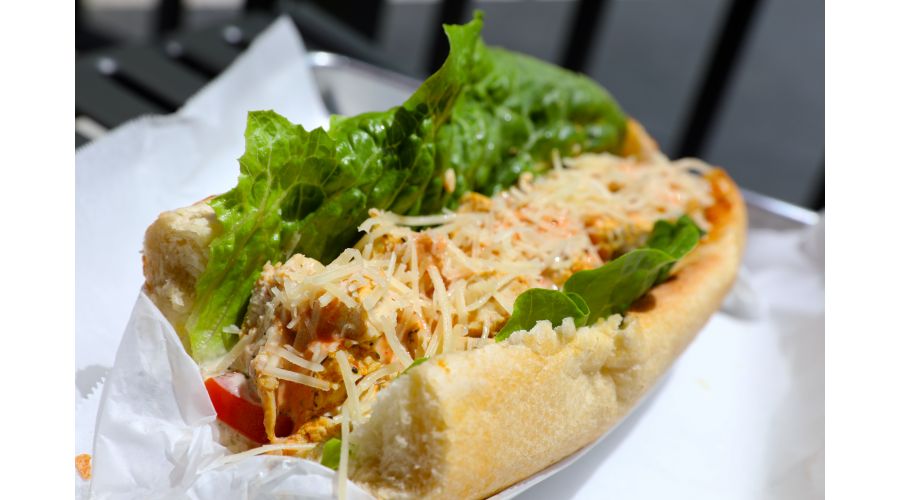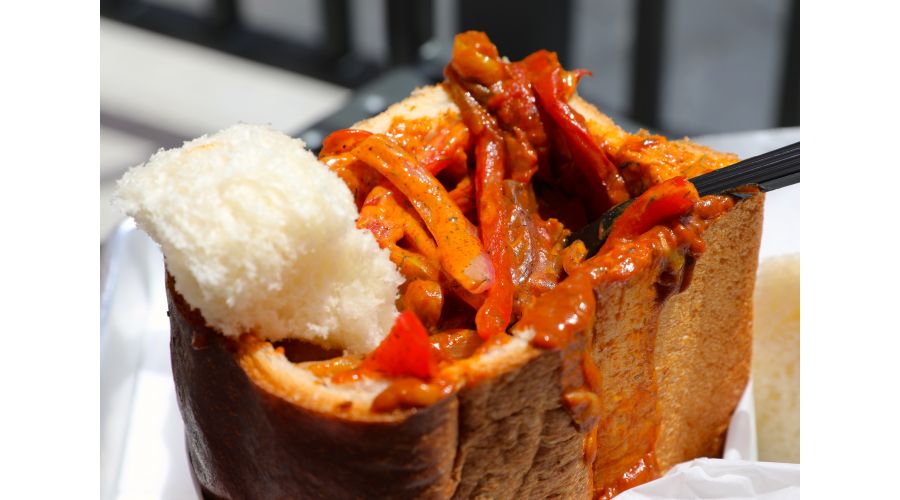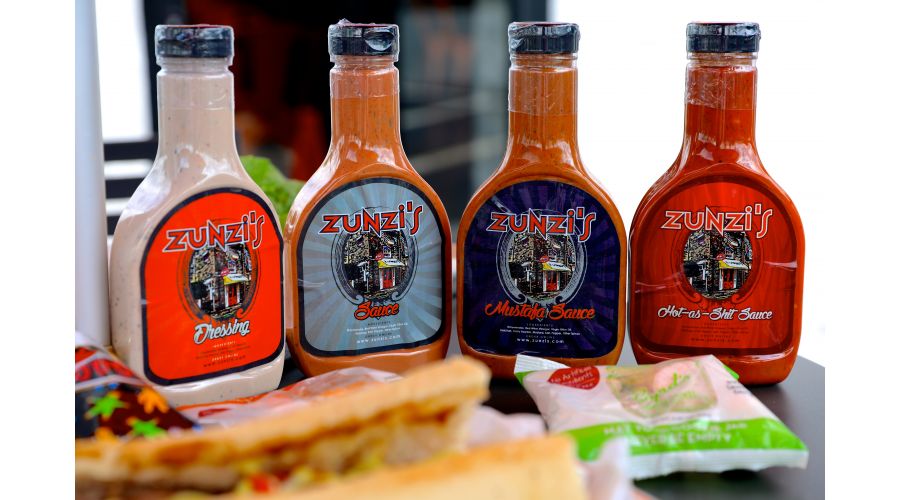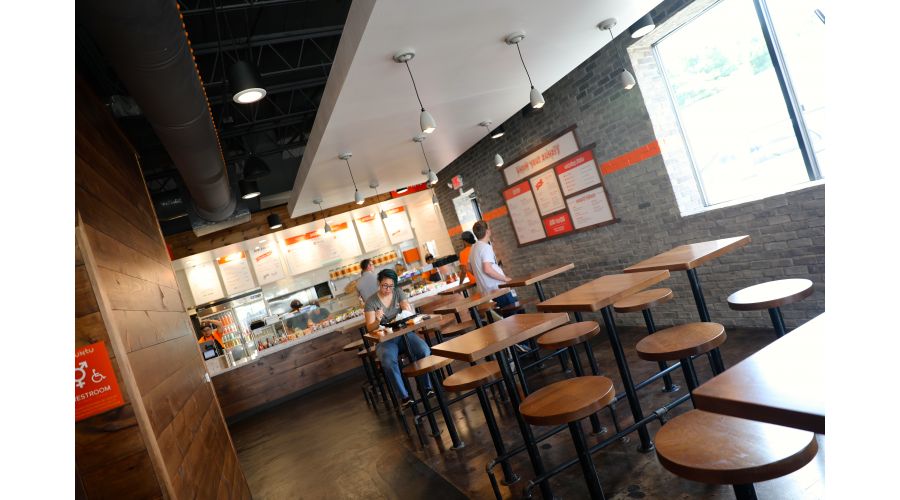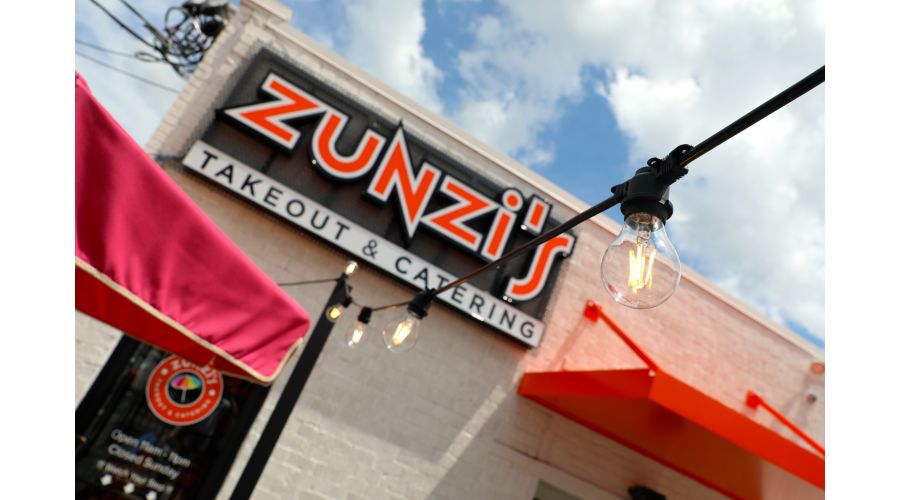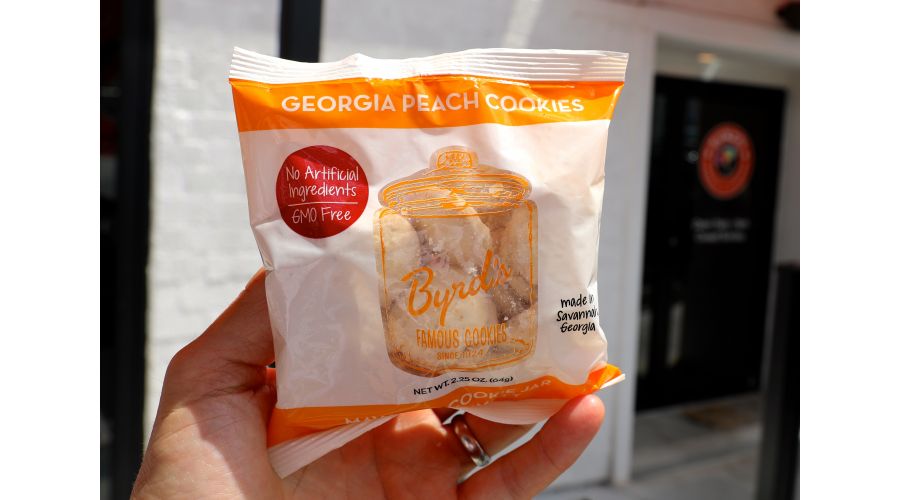 Take the Godfather sandwich for instance:  this is a hot sandwich on a massive classic French baguette then stuffed with white meat chicken, boerewors (which is a South African smoked sausage), provolone cheese, Zunzi's proprietary dressing and then their housemade "Shit Yeah" sauce.  It's a hot, glorious mess and I defy you to eat this and not utter your own expletive of joy.   They have several other options for sandwiches including chicken and Portobello mushroom, curry chicken salad and more.  Truly it is a place to explore the menu—everything I tried was fantastic—but I have a long way to go to experience it all before I can settle on a favorite.
Also be sure to try one of their "Softer Drinks" by Tractor Soda Company including Blood Orange, Cucumber and Lemon Grass sodas.  And don't miss finishing the meal with a bag of Byrd's Famous Cookies from Savannah—they are little powdered sugar RPG's of flavor.
In all this is indeed a meal worth travelling for and now we have it in our own fair berg.  Whether you are heading to the wicked city for a game or running down on your way to Florida, be sure and make a stop at Zunzi's.  Just be prepared to hit it again on the way home.  It's that good.
For more visit my website and follow me on Facebook, Twitter and Instagram