For the past 20 years, I have found one reason or another to make at least one annual pilgrimage to Sin City.  Bachelor parties (including my own), guys weekends, college fraternity reunions--you name it.  But due to sleep deprivation or solemn pacts made with fellow rogues, very little of my time in Las Vegas exists to either remember or share. 
          Names have been changed to protect the innocent.  Film has been destroyed.  Witness protection protocols have been evoked.  Pretty much all I can tell you is that what happened in Vegas…well, you get the idea. 
          But having recently left my 30's behind, I felt it was time to return to the desert with a little more maturity and poise and find out what the town was really about if you had your wits about you.  And so I grabbed the wife and set out to Viva Las Vegas like a grown-up.
Hot Digs
        On prior visits, a hotel served one purpose:  a place to park a bag and a quick shower.  Sleep, if it ever took place at all, could just have well occurred under a cactus in the desert.  This trip I wanted to stay somewhere with some panache.
        A trusted college buddy/Las Vegas bon vivant insisted I stay at The Cosmopolitan of Las Vegas declaring it "the white-hot center of the universe."
        Sold.
        Unlike many of the newer casinos which have engaged in an arms race of flashy opulence, The Cosmopolitan simply exudes cool without even trying.  Its two sleek black towers rise off The Strip in a perfect location where you could walk to most of the Vegas landmarks…although you really won't want to leave. 
        The property is huge (2,995 rooms) yet it feels intimate and cozy.  Both its guest rooms and public spaces are high design yet feel very relaxed and accessible.  It's high energy but also mellow.  And it simultaneously feels completely fresh and invigorating but also like a place you have been many times before. 
        Rooms are plush and smart--a space you would love to call home.  The Terrace One Bedroom comes with oversized Japanese soaking tubs, rain showers, kitchenettes, and the premium view rooms overlook the Eiffel Tower of Paris Casino and the fabled Bellagio fountains.  And 70% of the rooms include a true modern Las Vegas rarity:  an actual outdoor terrace. 
        The common areas brilliantly concentrate the action into manageable areas unlike many of the cavernous layouts of the modern mega-casino where you can sometimes walk a quarter of a mile to get from one end to another.  The first floor is home to the dynamic casino and crown jewel of the resort, a tri-level bar, adorned with 2 million crystal beads called the Chandelier; the second level hosts a slew of fabulously eclectic indie shops and boutiques that can't be found anywhere else in Vegas; the third unites the property's restaurants and spreads them like spokes on a wheel around a social hub where you can have a drink, play pool or lounge on cushy sofas.   And whether you are at the casino, The Pool District which houses three distinct pool experiences depending on your mood, the Sahra Spa & Hammam or having a bite at one the restaurants, the people watching, quite simply, is unparalleled   
Steppin Out
        Not only had I rarely been out of the casinos or sports books, but I had also rarely seen the light of the Las Vegas day.  It was time to seize the desert day.
        The first stop: a pilgrimage to The Gold and Silver Pawn Shop, setting for the juggernaut History Channel show, Pawn Stars.  A quick cab ride brings you to the store where an astounding 4,000 people a day line up to enter the shop and view the items made famous on TV including World Series rings, Olympic Gold Medals, Civil War guns, rare vintage toys, autographed rock memorabilia--the shop itself is like a museum and it's free to browse.  And if you are a collector, it's all are for sale except one thing:  a samurai sword dating back to 1492.  That one's a keeper. 
        The next day we took on the most exciting thing you can do in Vegas (next to a huge run on the craps tables):  a helicopter ride to the Grand Canyon.   We pre-booked our sojourn with Papillion Grand Canyon Helicopters, the gold standard for this amazing experience, and departed from the hotel via an early morning shuttle bus, witnessing a number of "walks of shame" by disheveled revelers cabbing back to their own hotels.  After a 45-minute drive and we arrived at Boulder City airstrip and after a quick safety video, we boarded a state-of-the-art EcoStar EC130 helicopter for liftoff.  A smooth 30-minute flight including a sweep over Hoover Dam and Lake Meade brought us down to the base of the Canyon.  After a quick (and rather surreal) picnic 400 feet below the Canyon rim overlooking the Colorado River, the chopper glided back up in the air and back to the airstrip.  The whole round trip lasted 4 1/2 hours and even my wife, a nervous flyer, felt totally at ease with the buttoned-up operation. 
        For nighttime entertainment, we took in The Beatles LOVE show at the Mirage which combines the Fab Four's greatest hits with Cirque du Soleil.   LOVE ushers you through the different Beatle eras with characters from the songs brought to life including Sgt. Pepper, Elenor Rigby, Dr. Robert and The Walrus.  I have never much cared for Cirque du Soleil; for while I usually appreciate the performers' genius, I find the themes tiresomely bizarre.   But these are 90 of the most transcendent minutes I've ever experienced in a live show.  Brilliantly costumed bodies fly from one end of the theater to the other, acrobats and rollerbladers soar with Beatles music as you have never heard it before.  There are even speakers built into the headrest of your chair, truly immersing you into Beatlemania.  Indeed, this kind of experience could only be had in Las Vegas.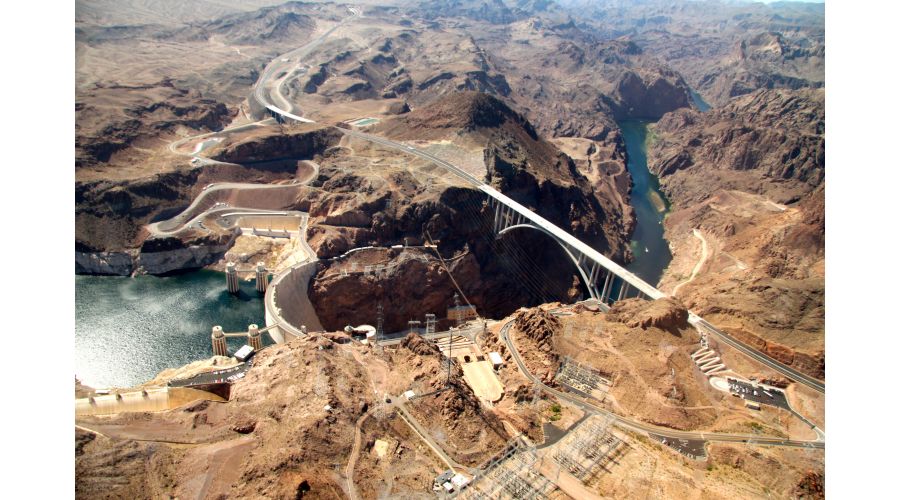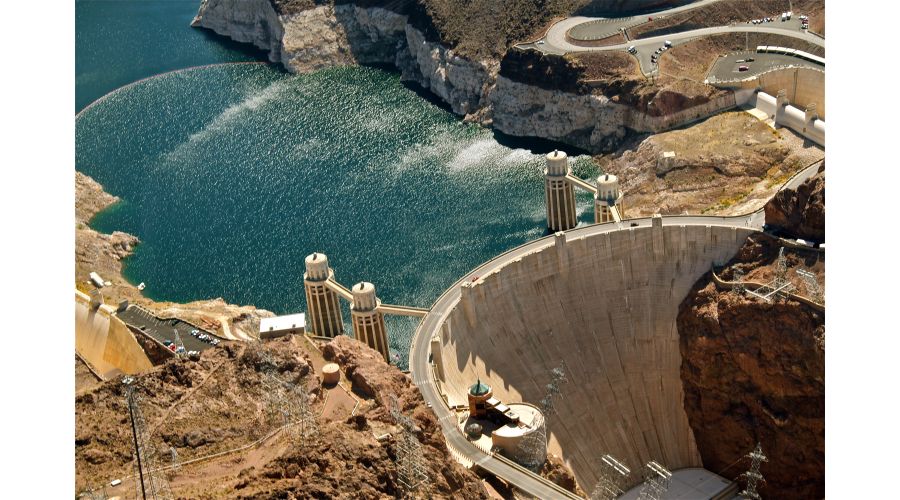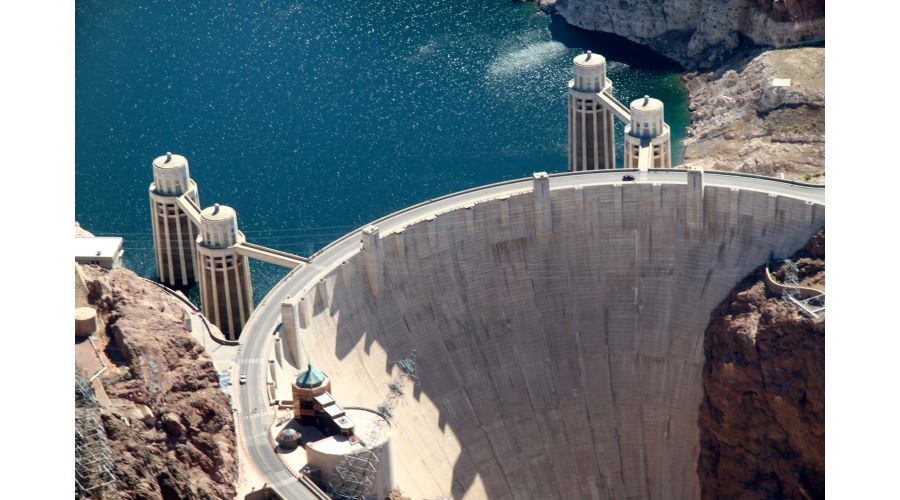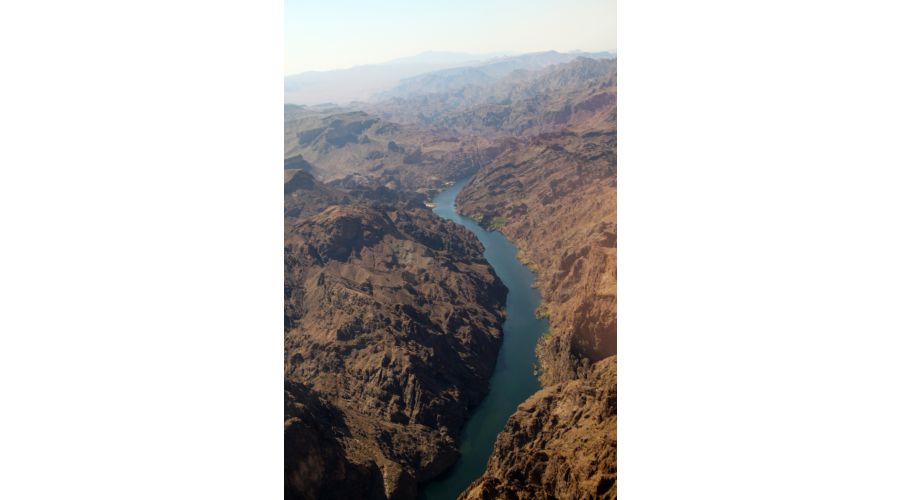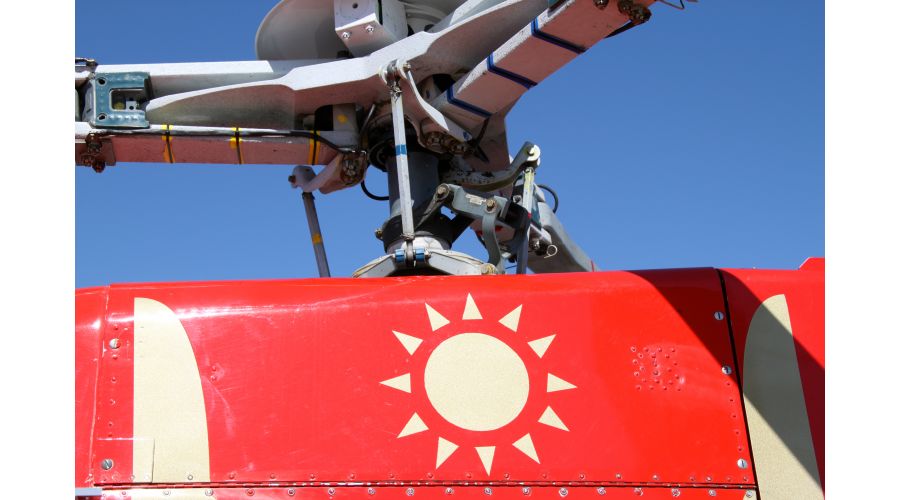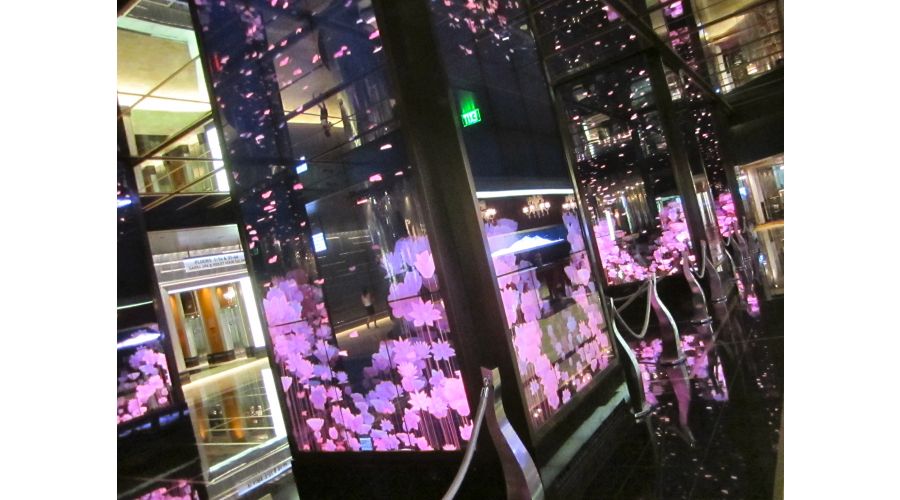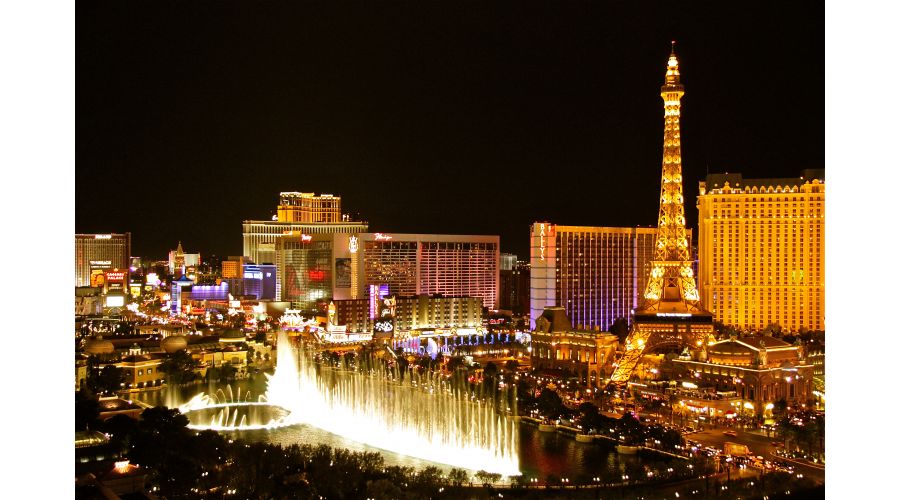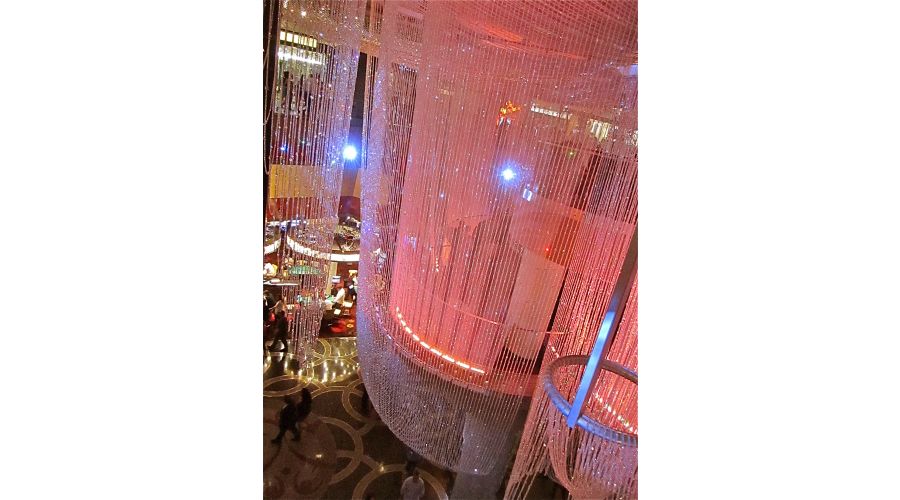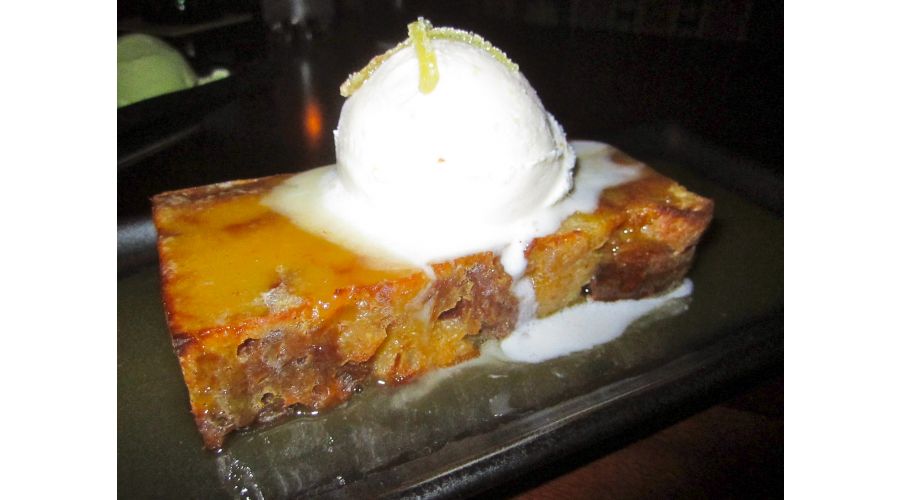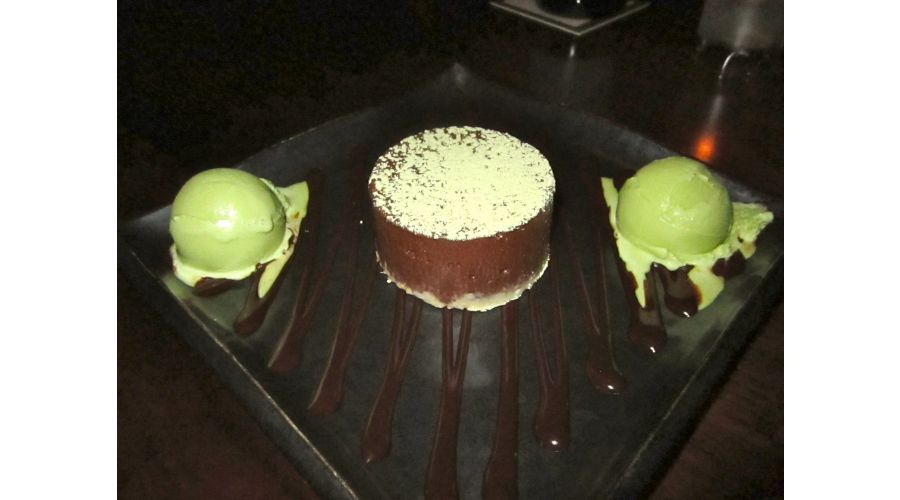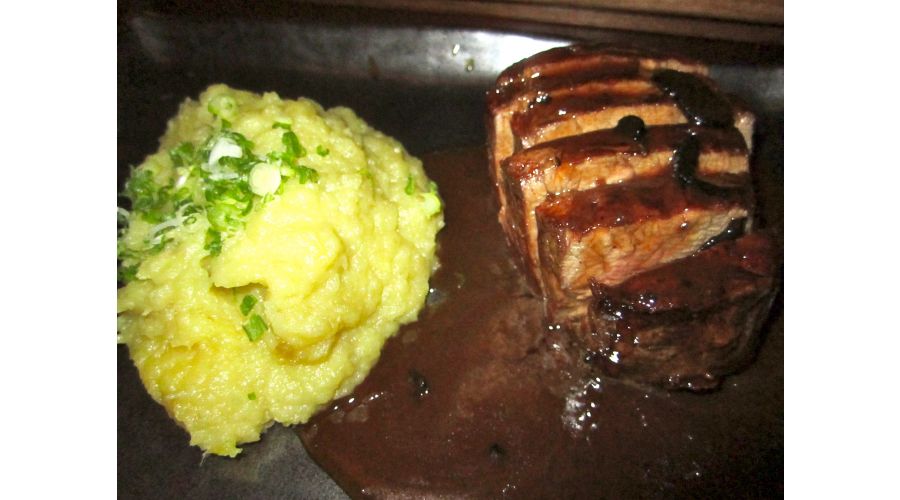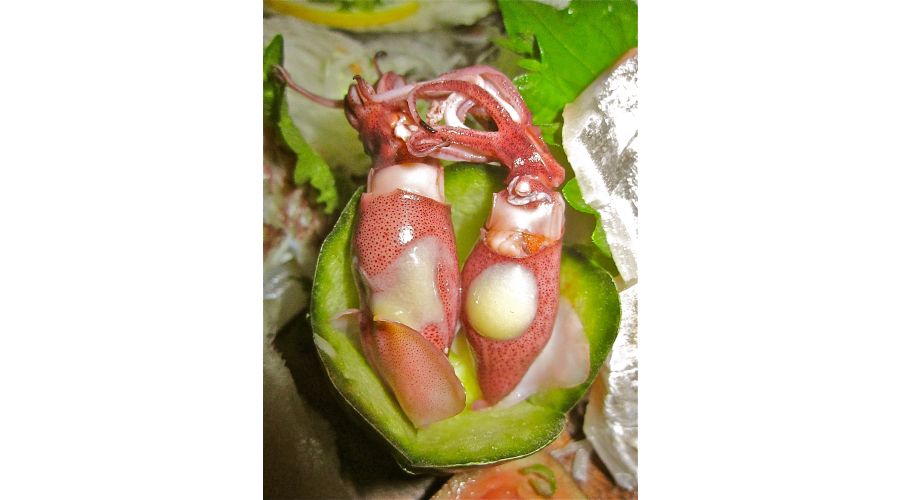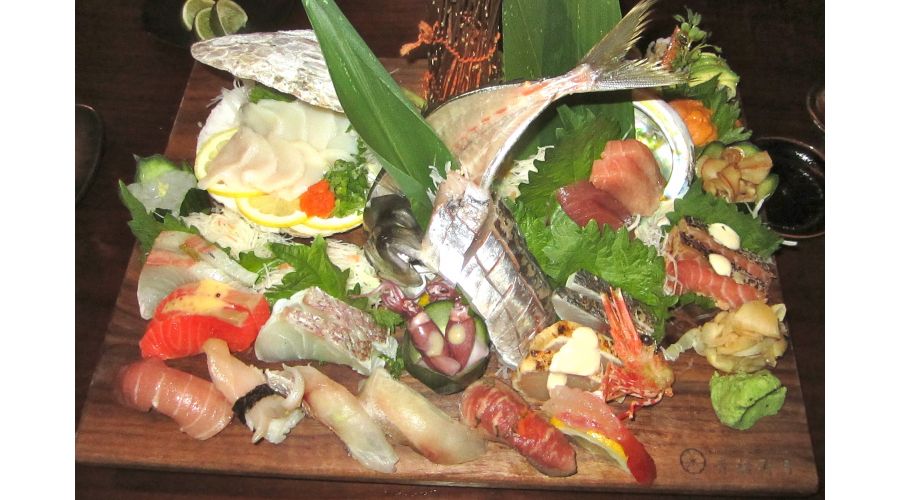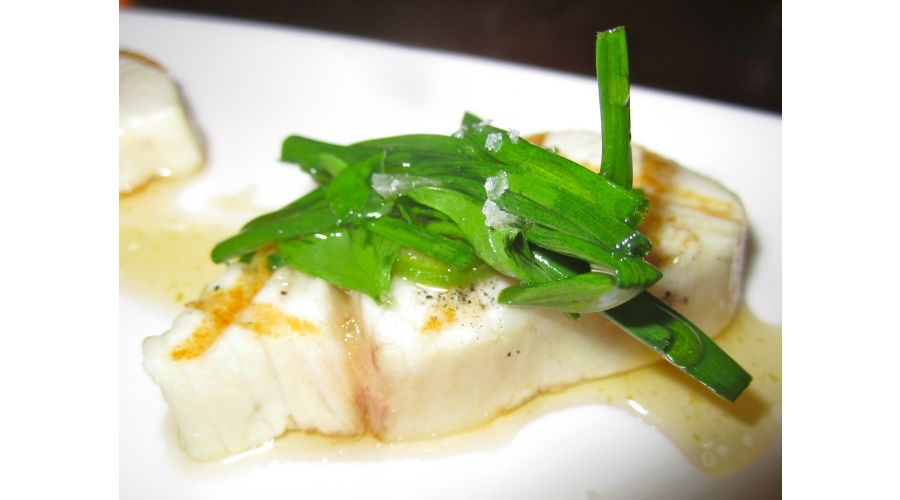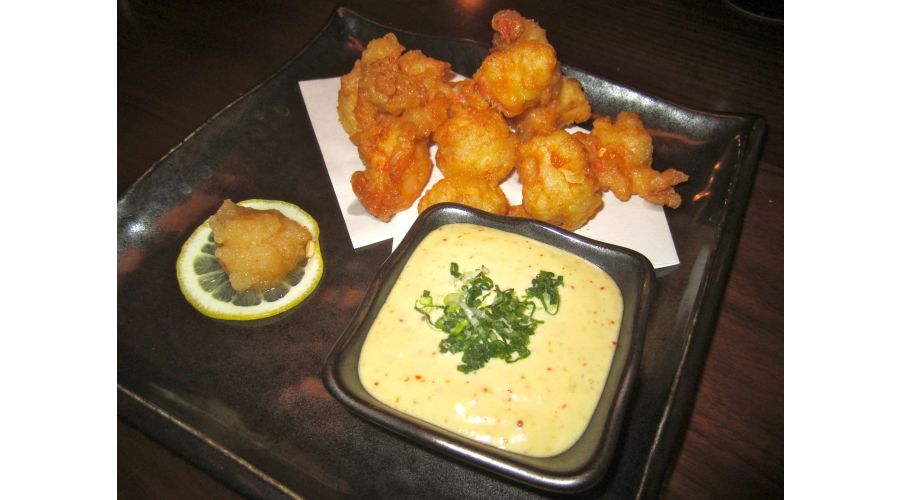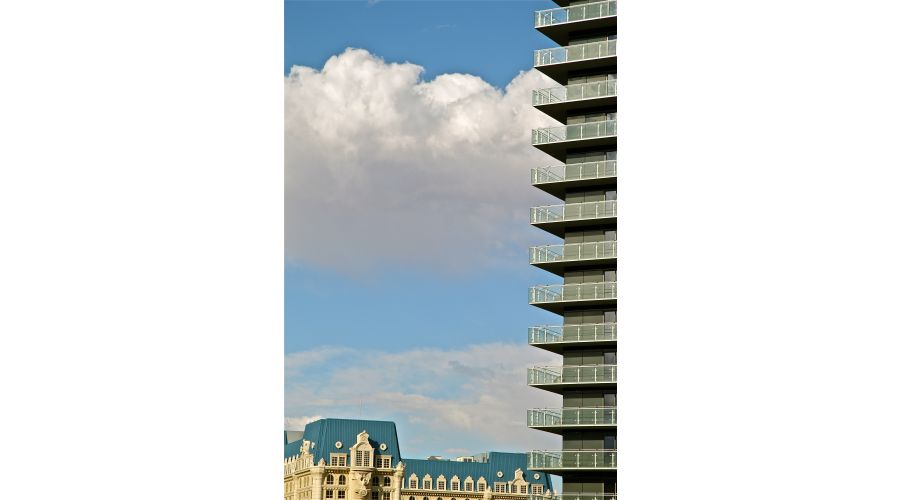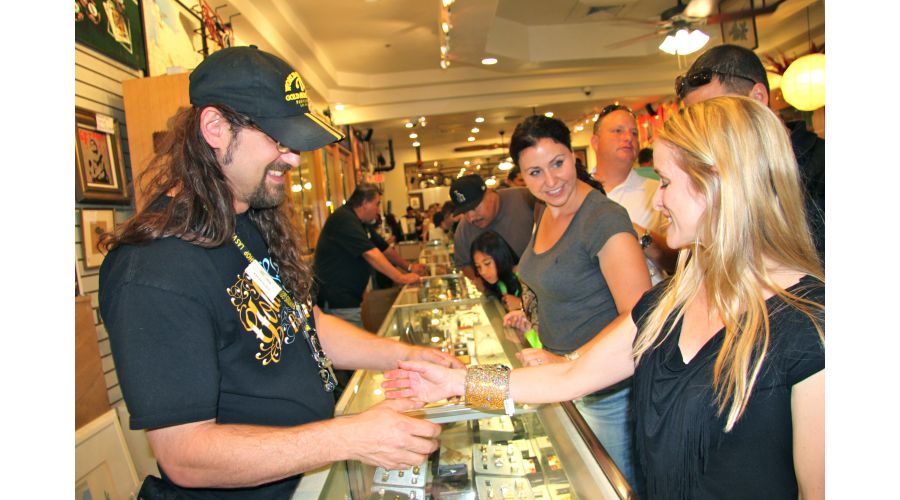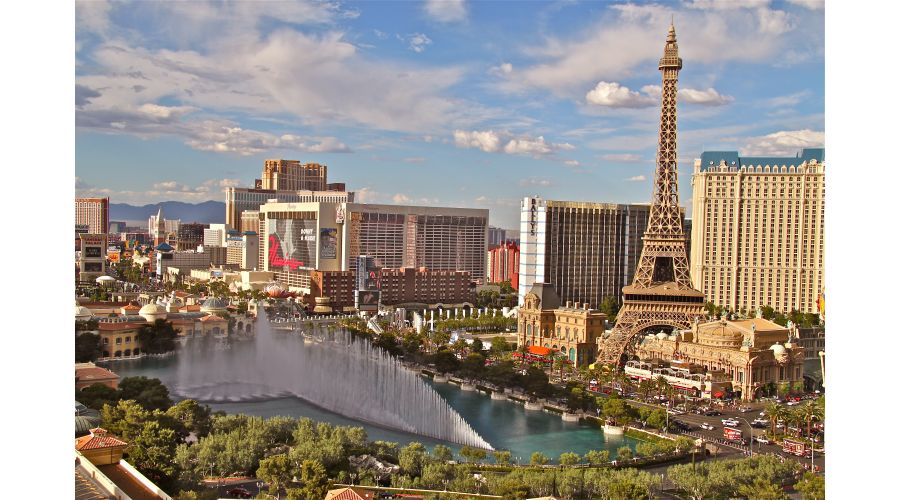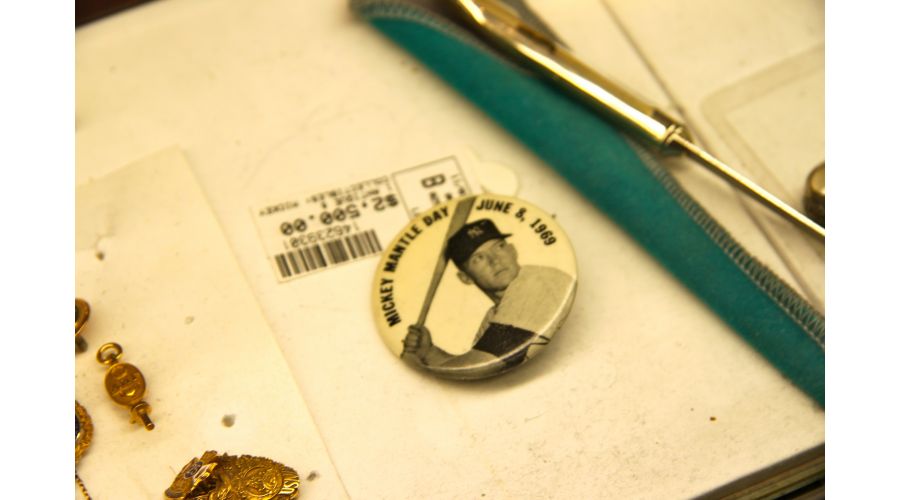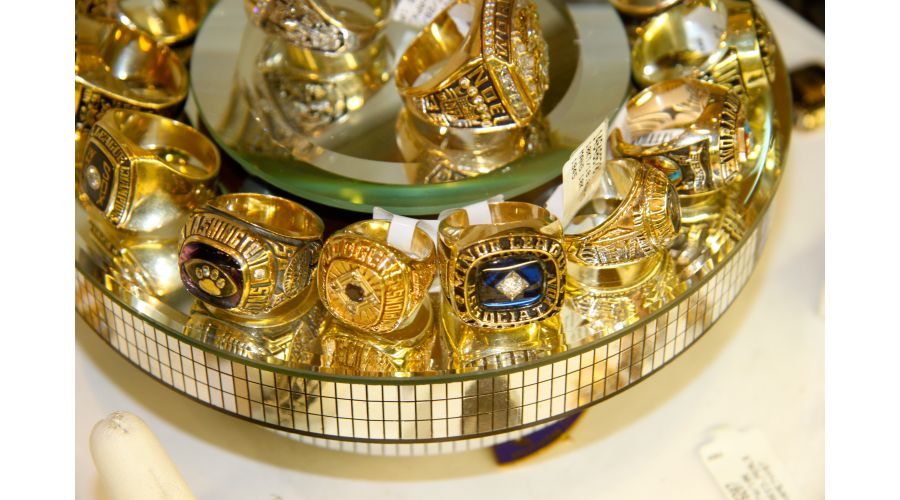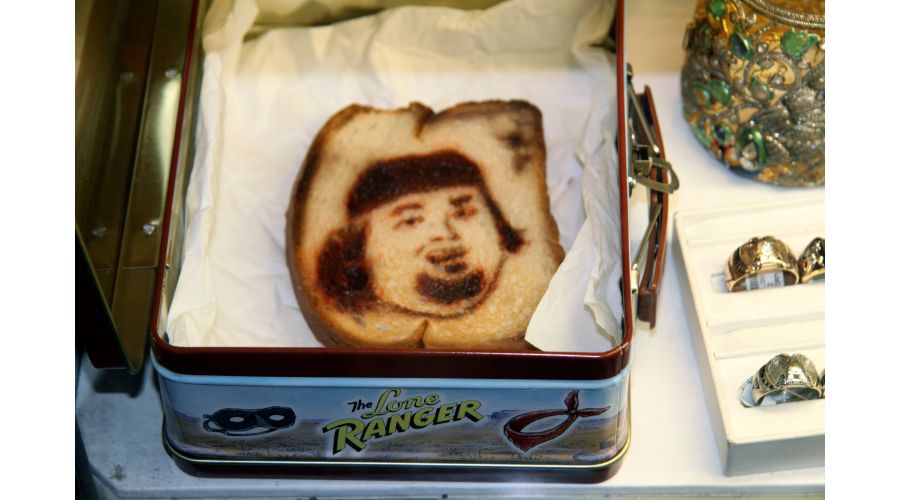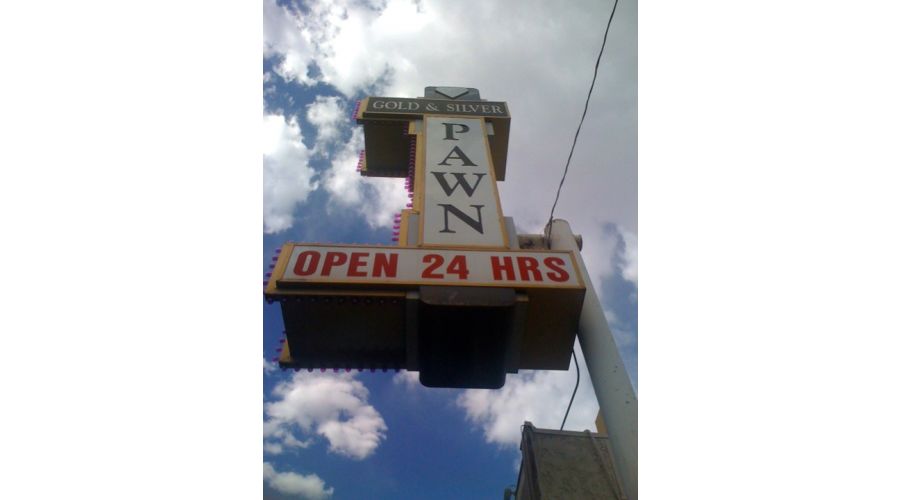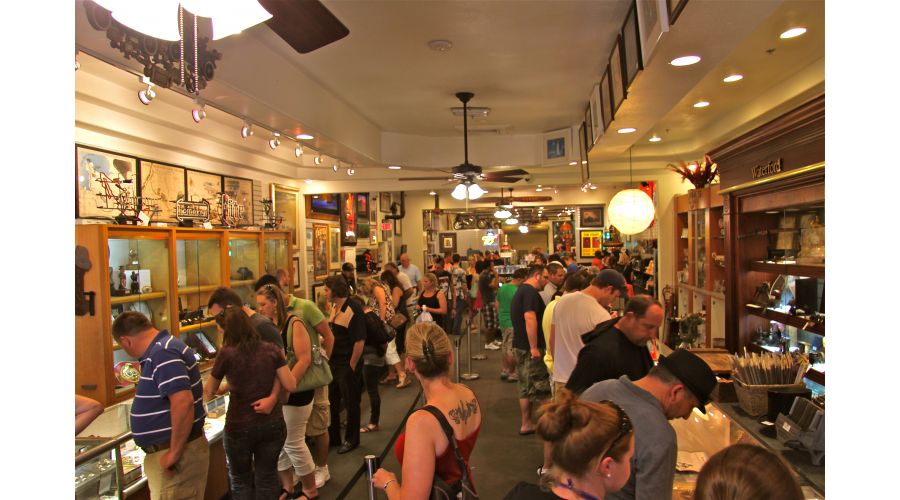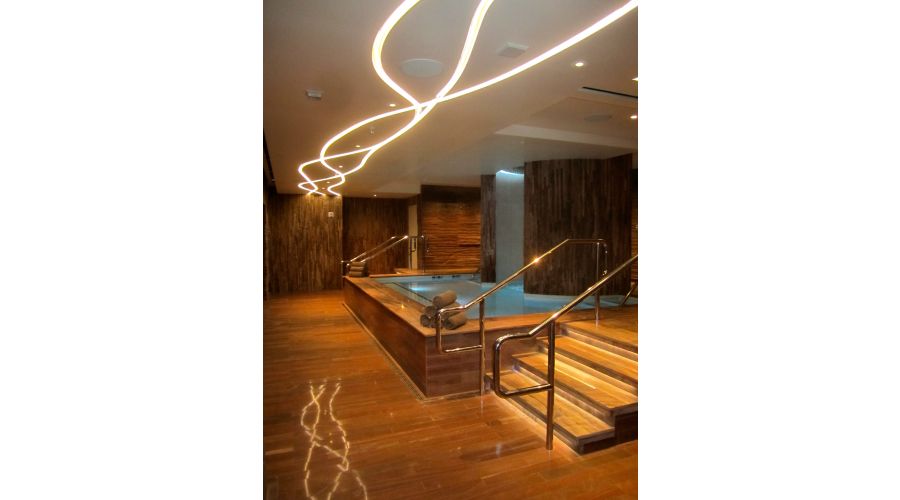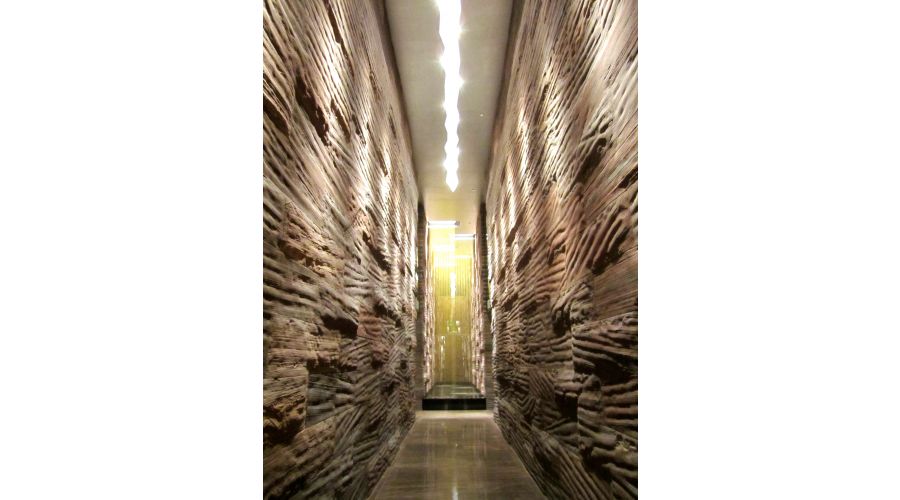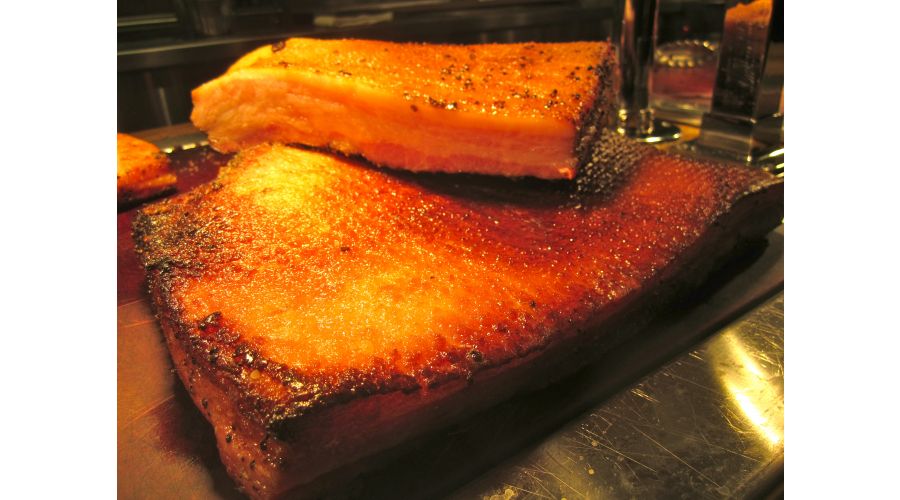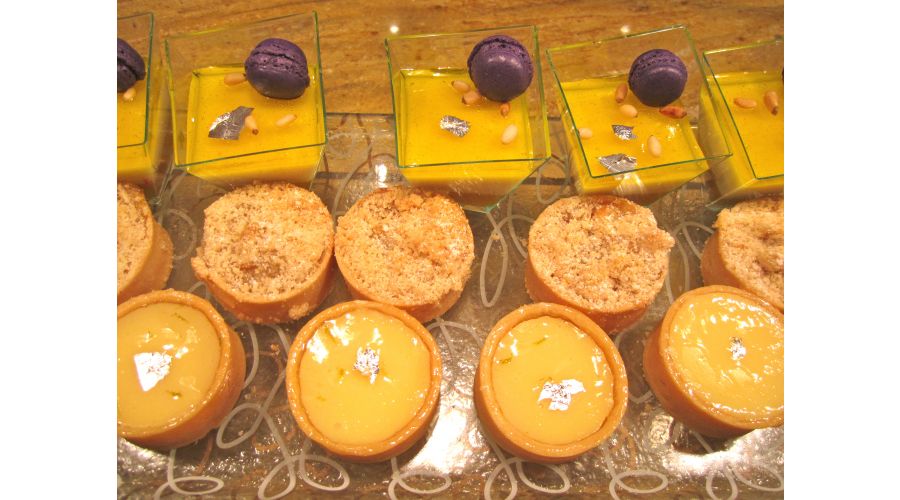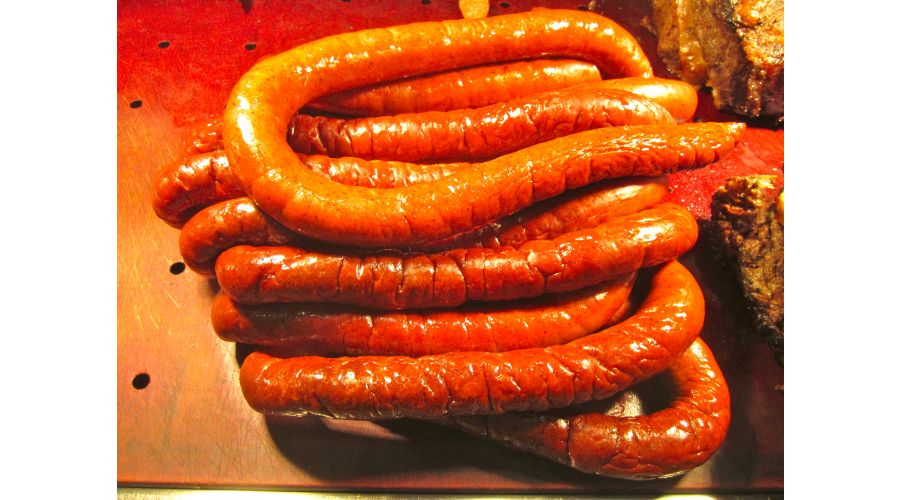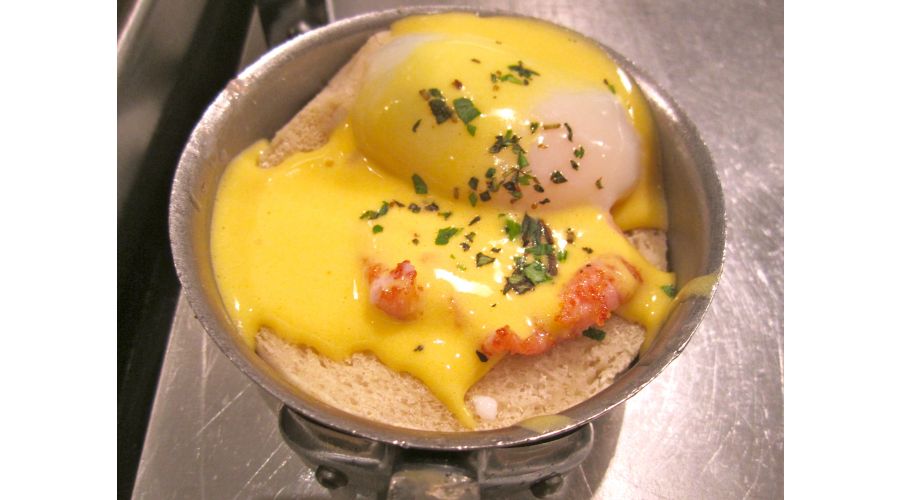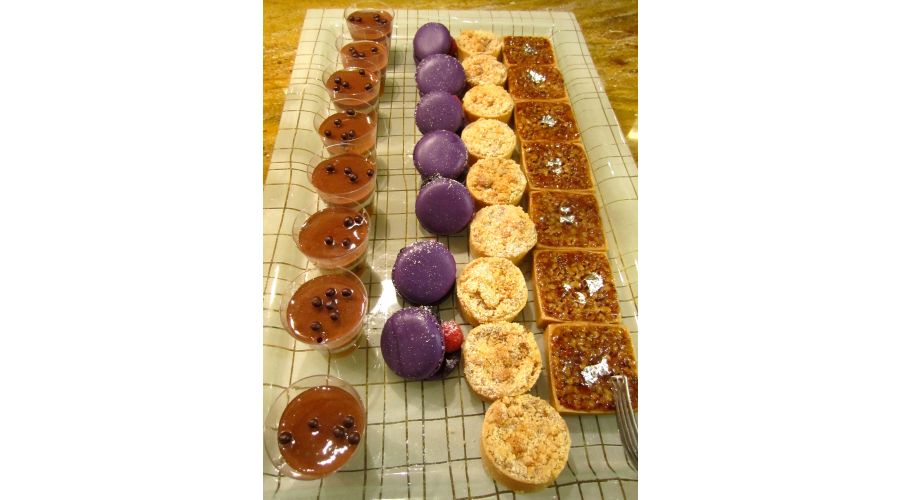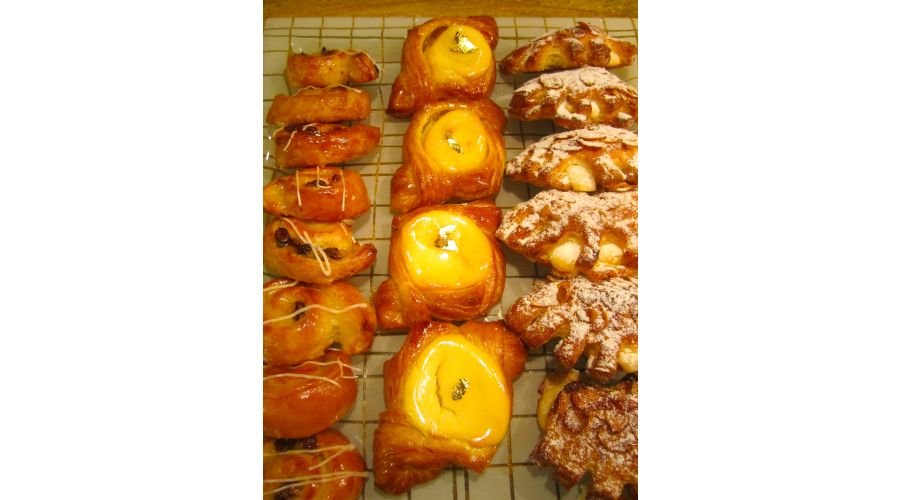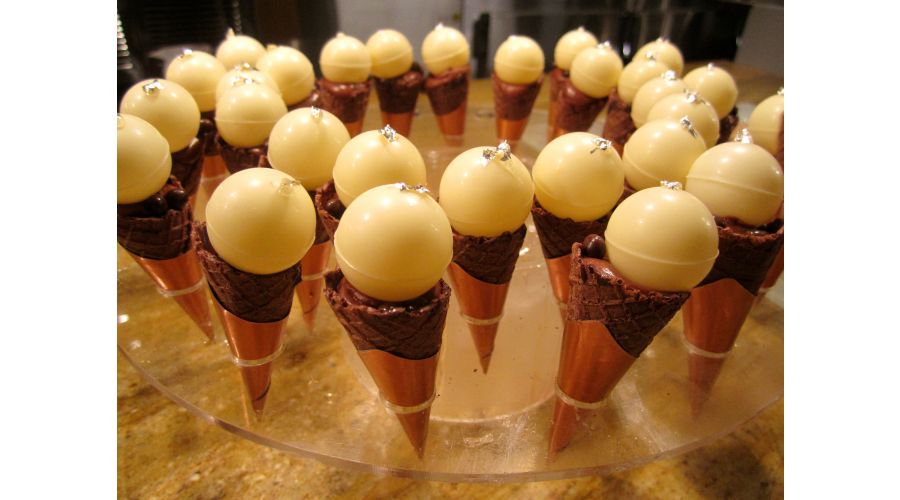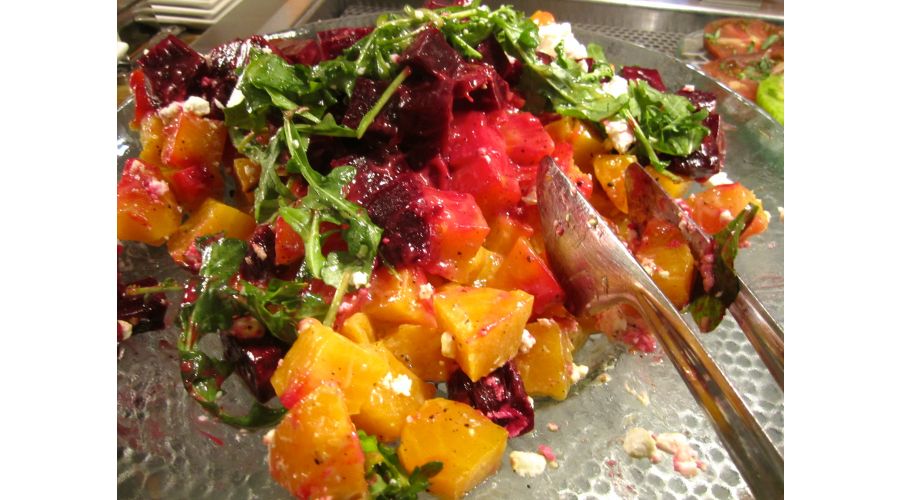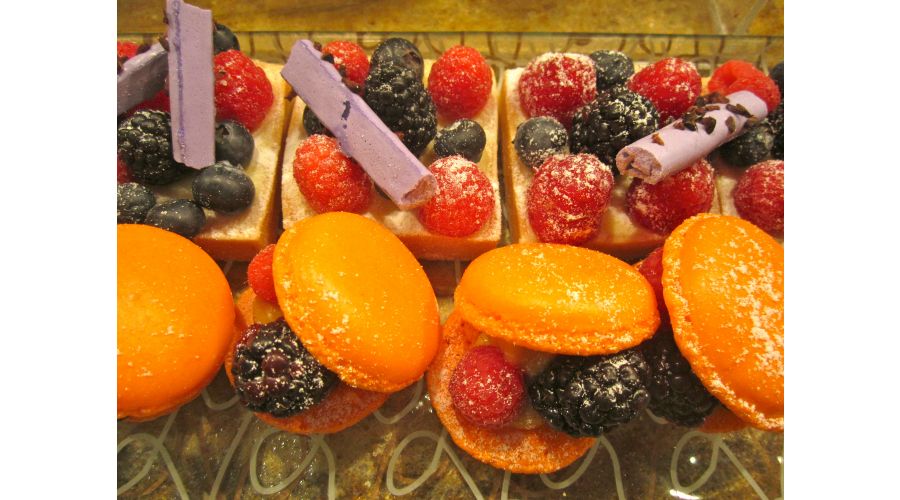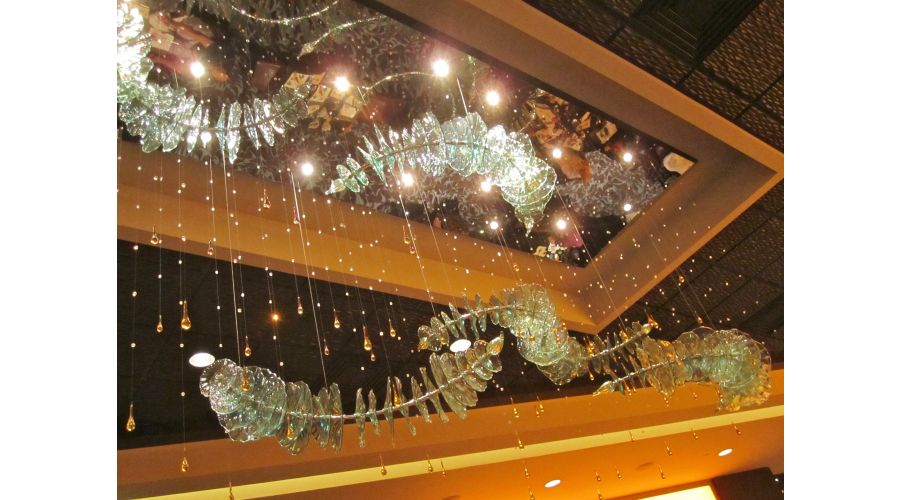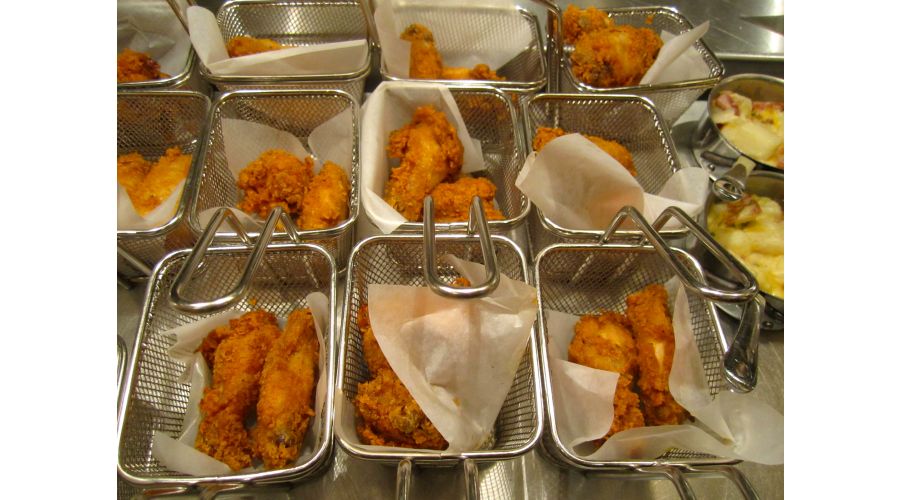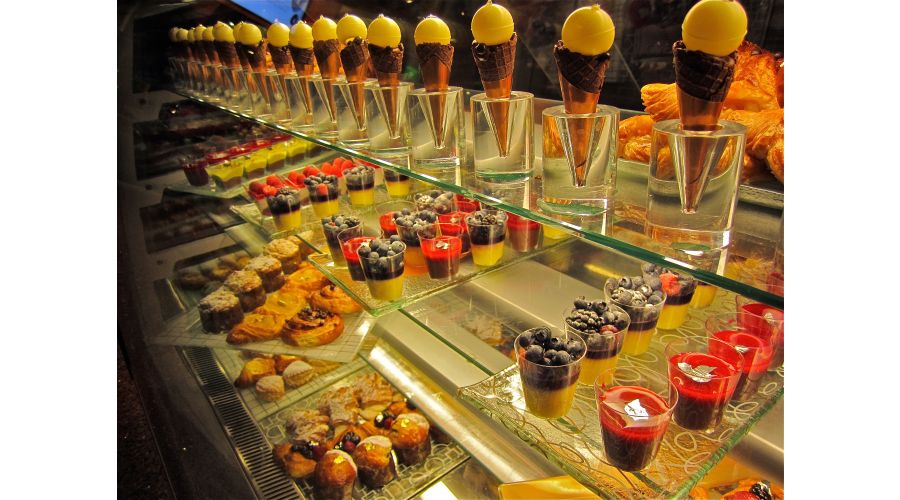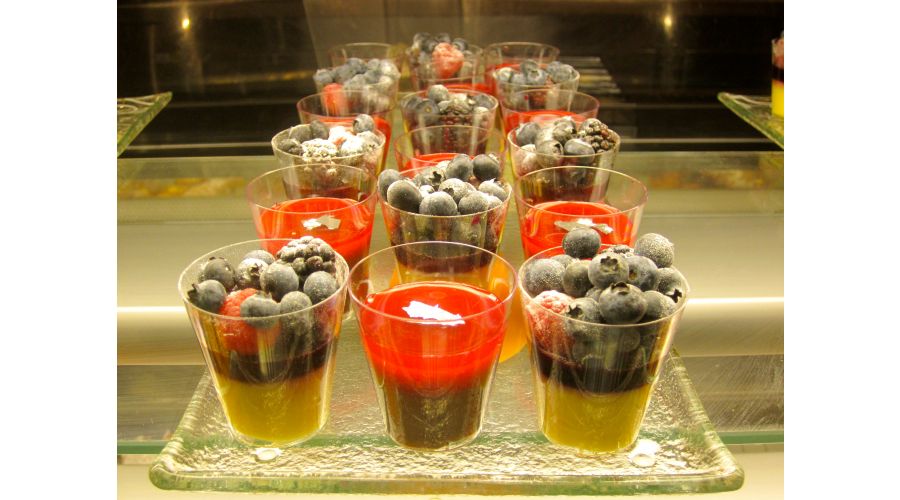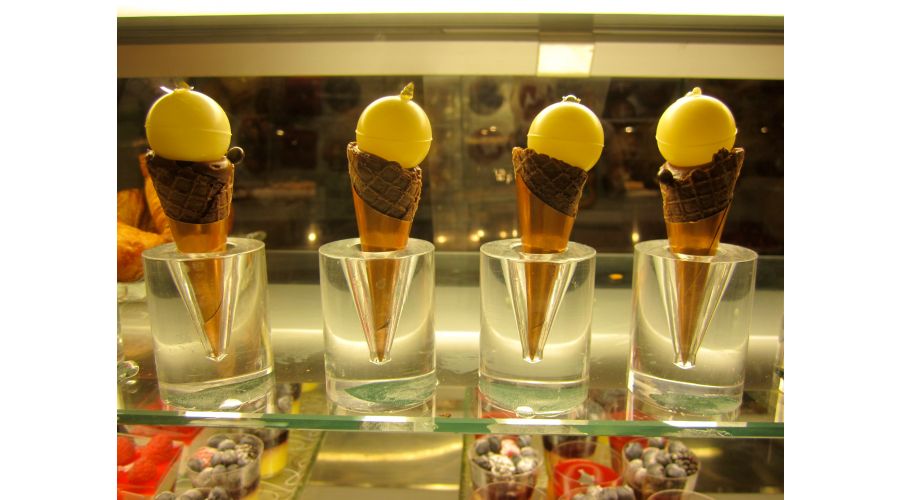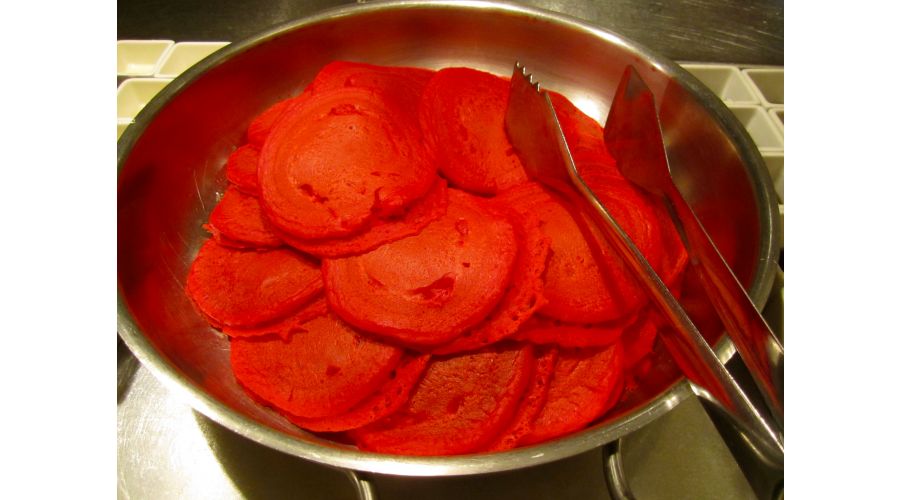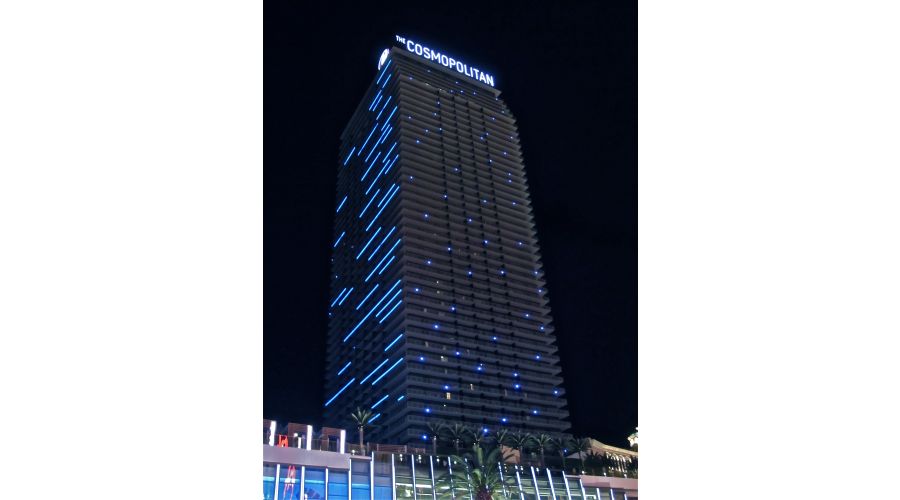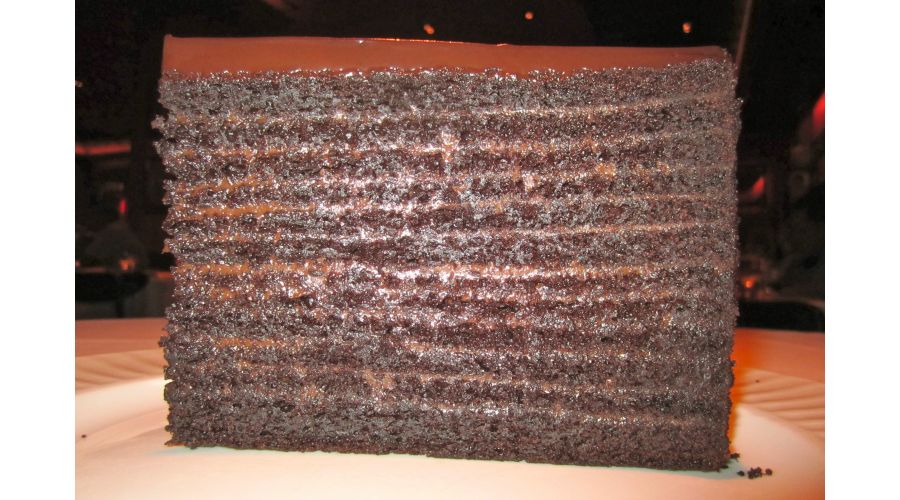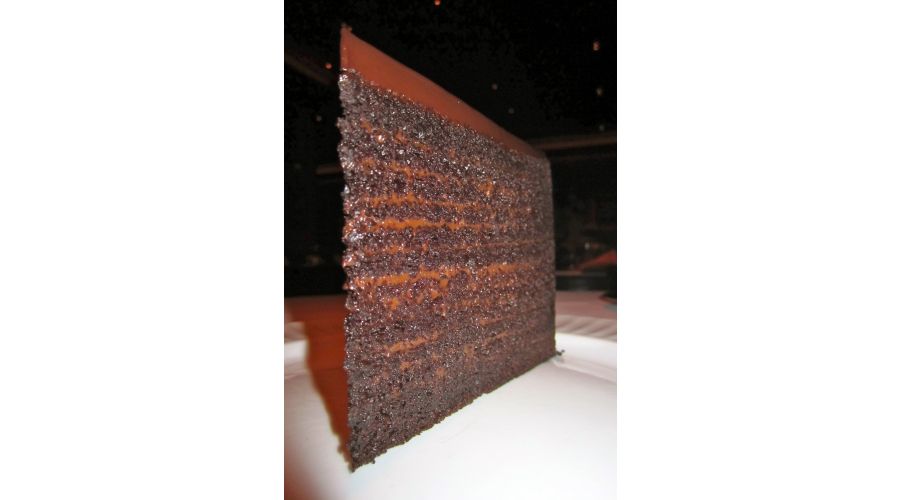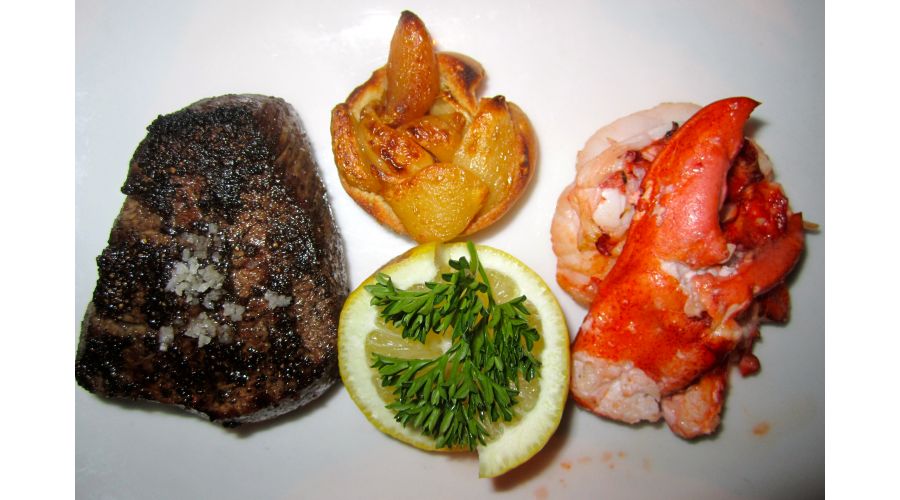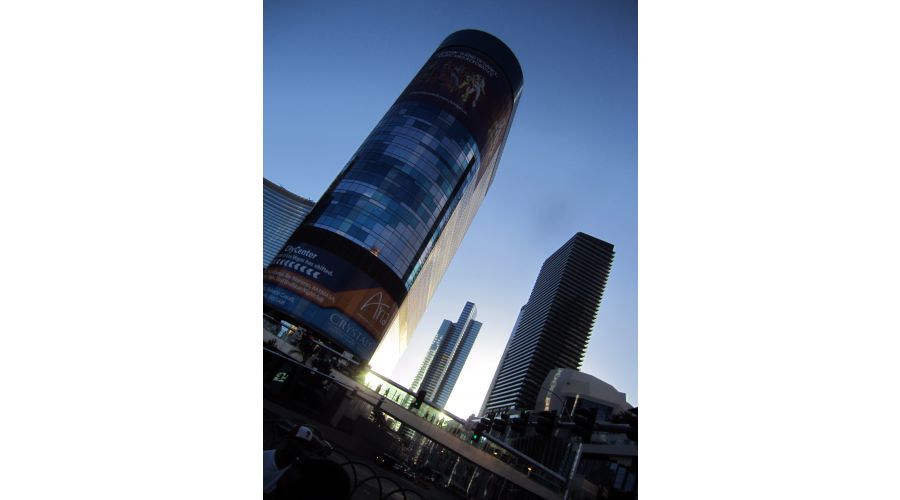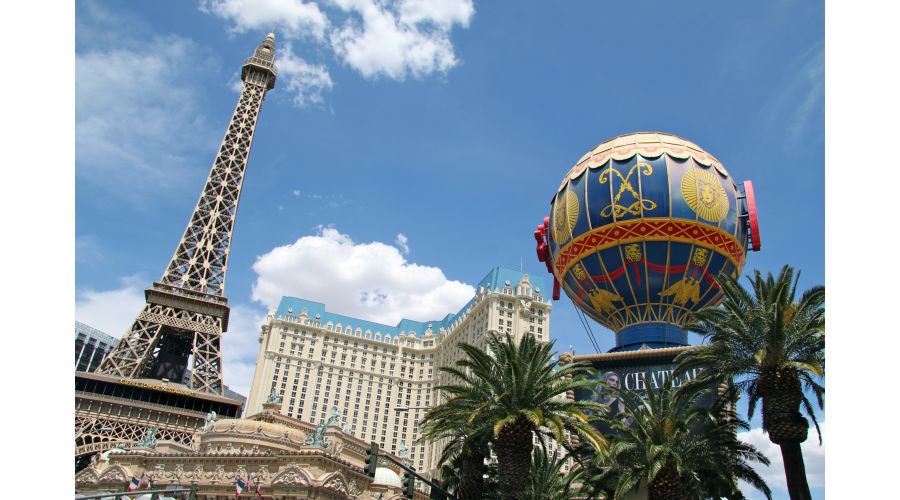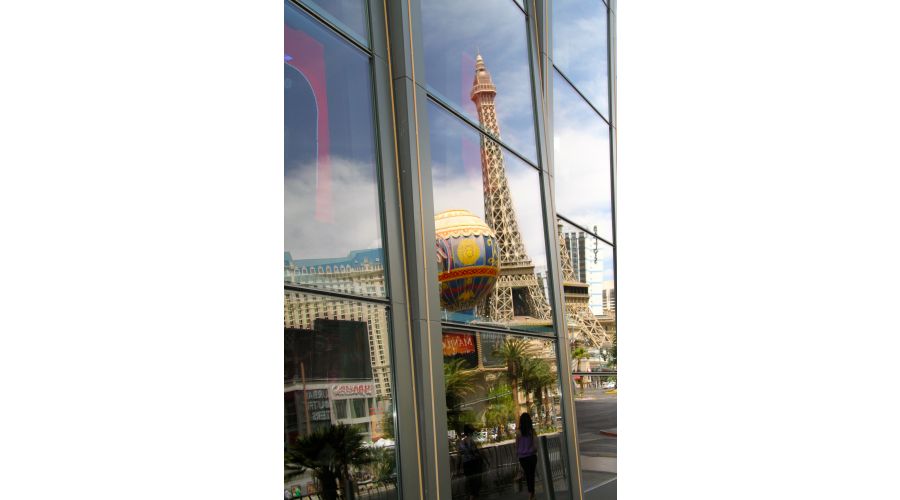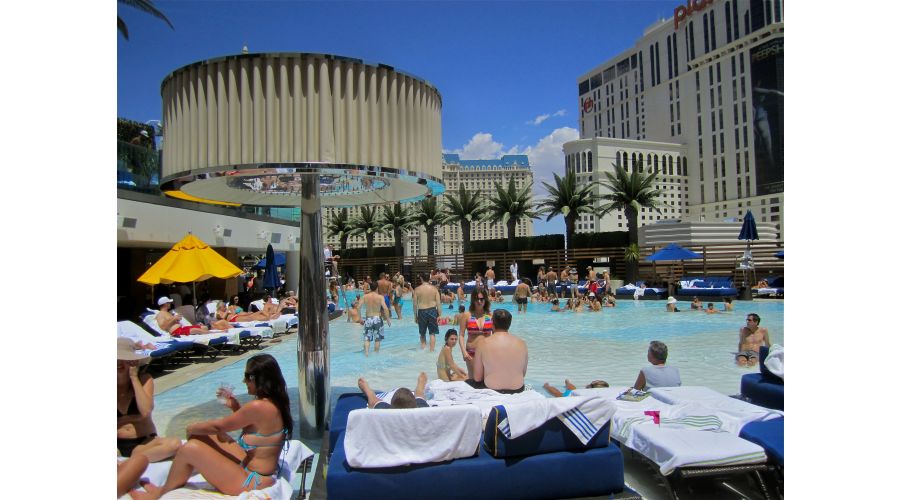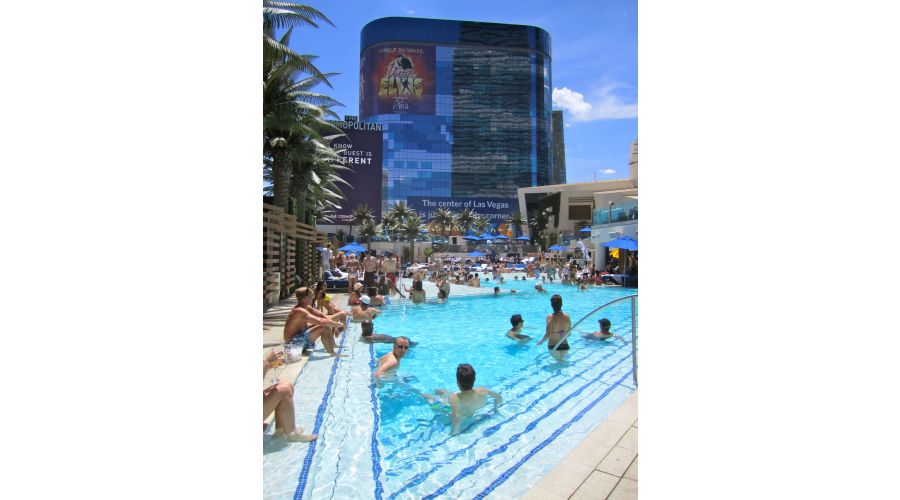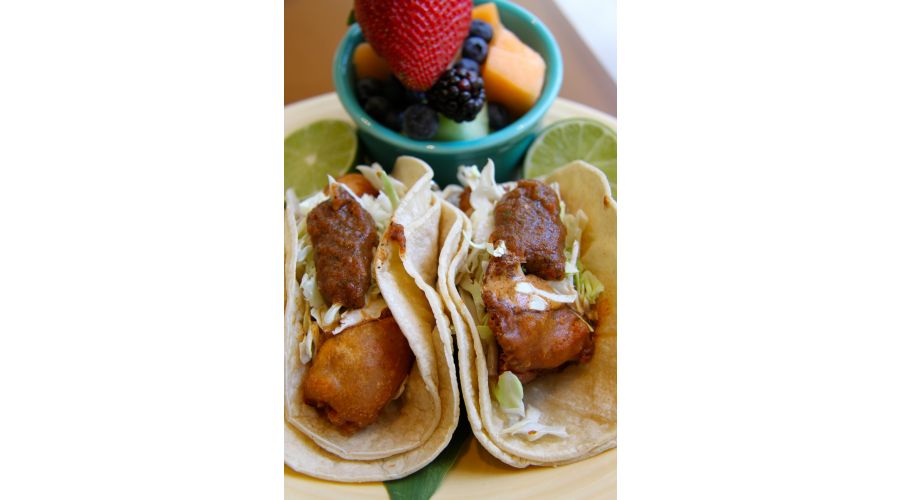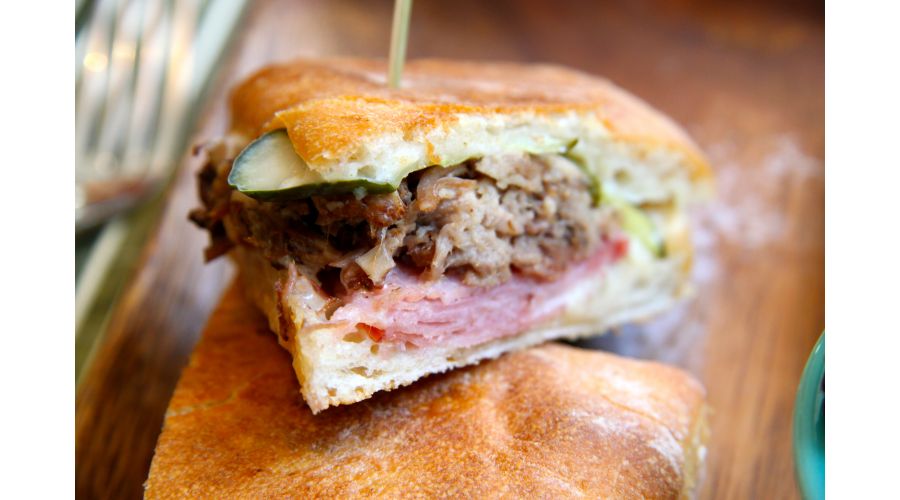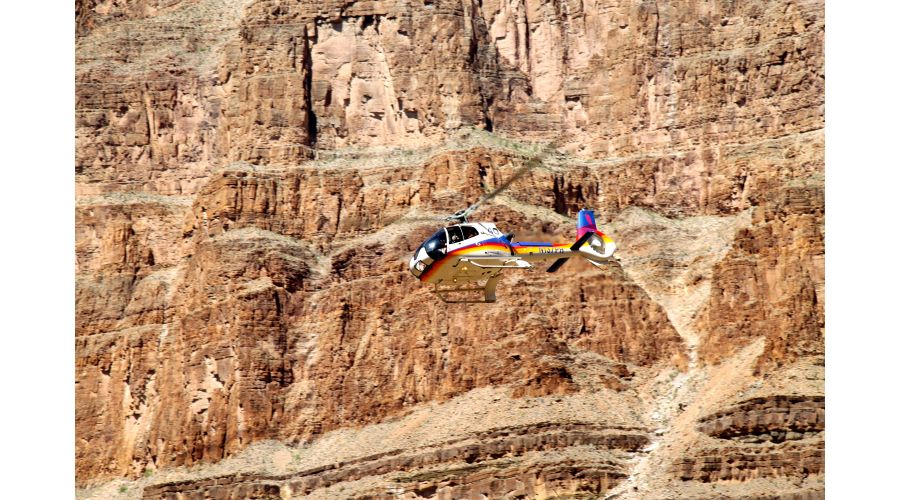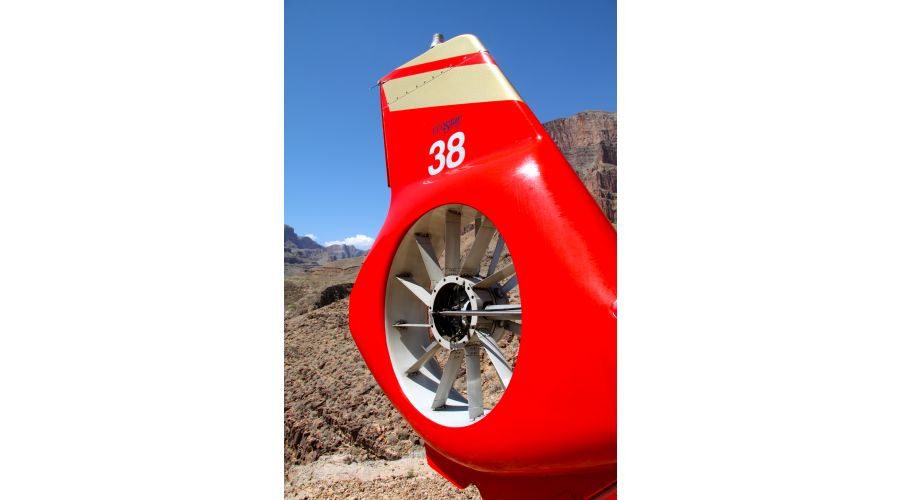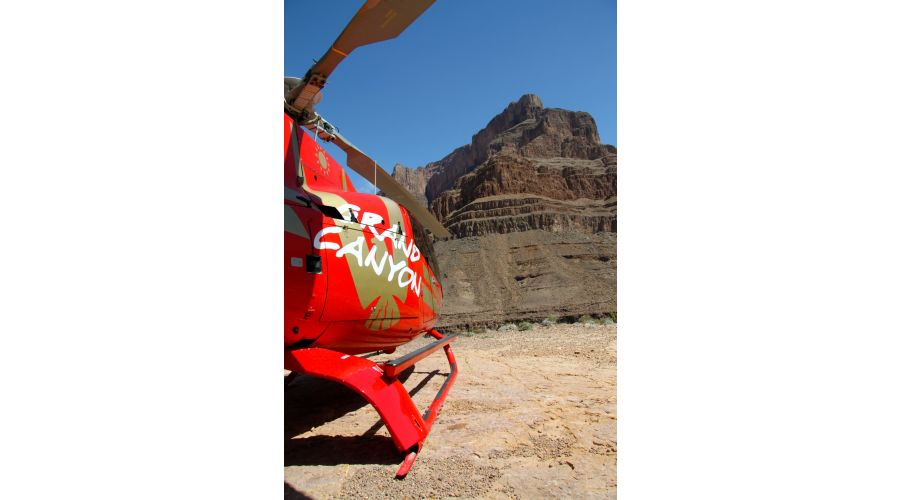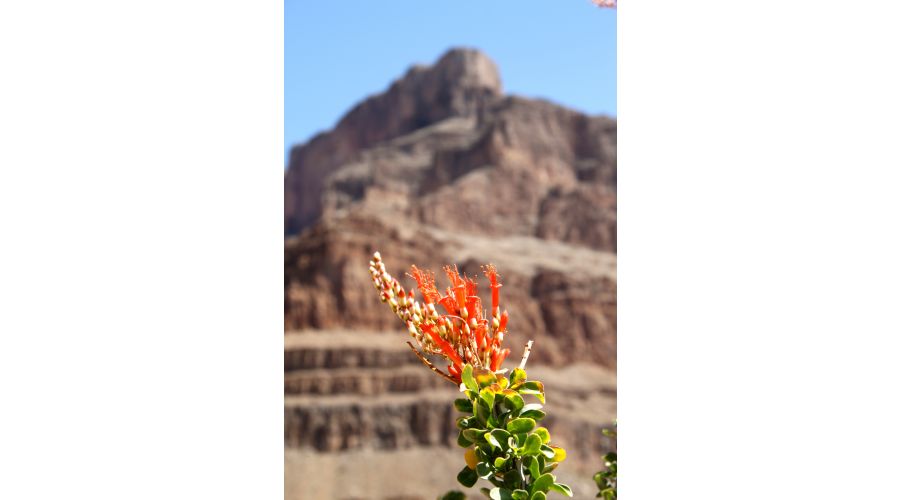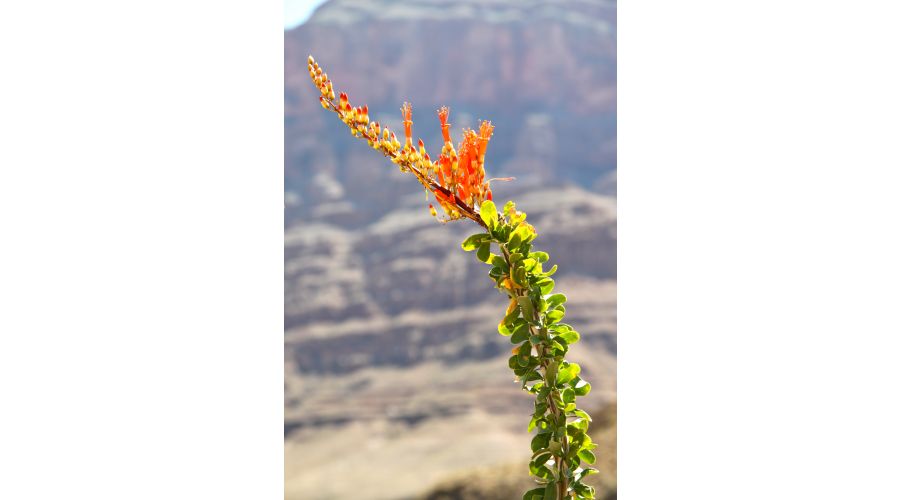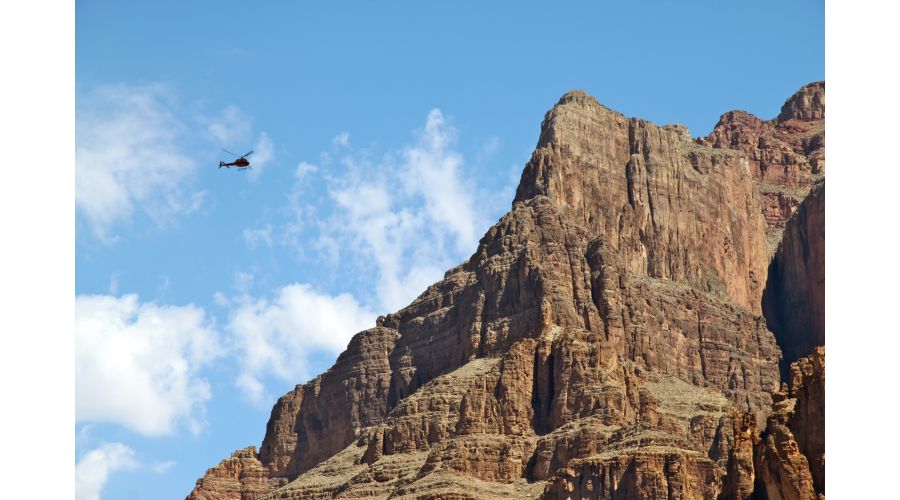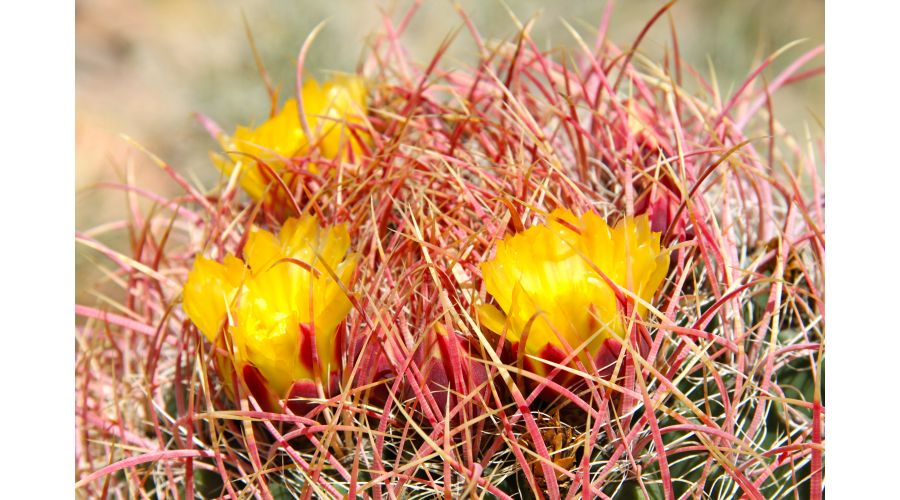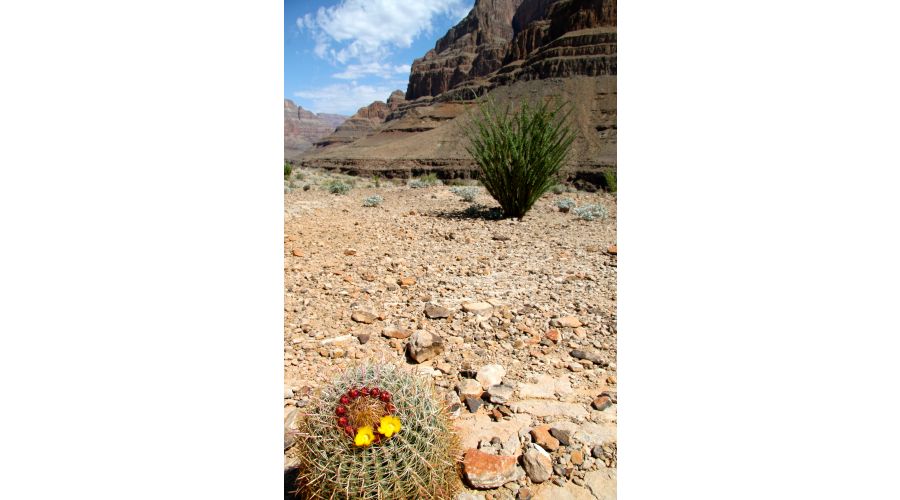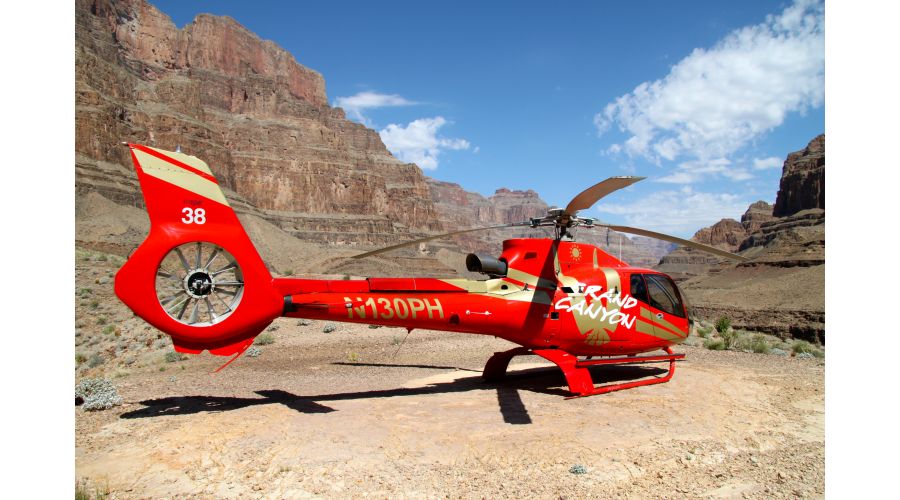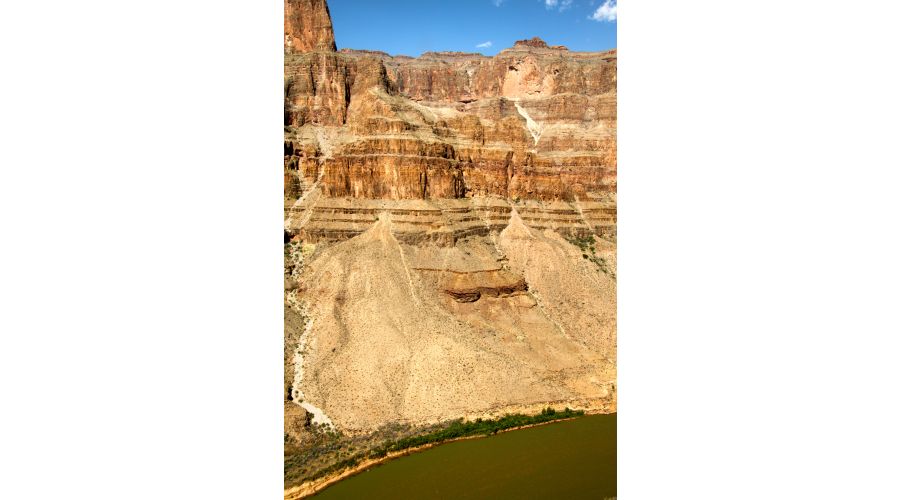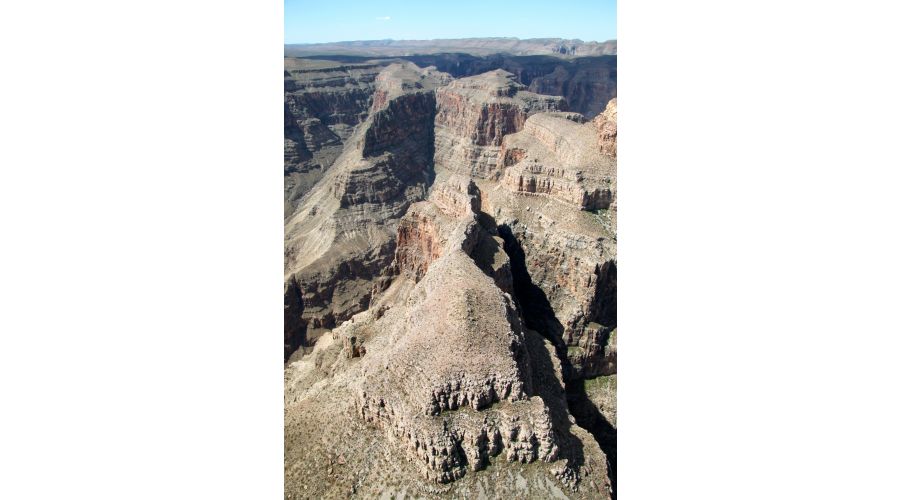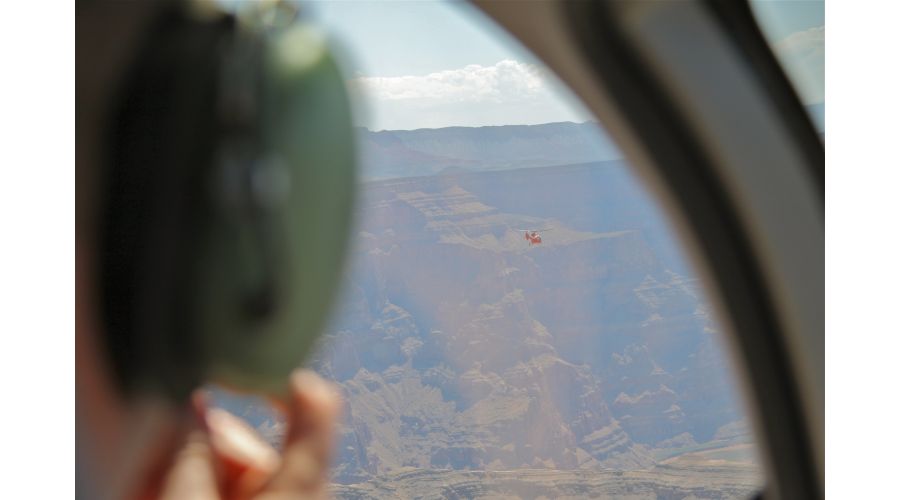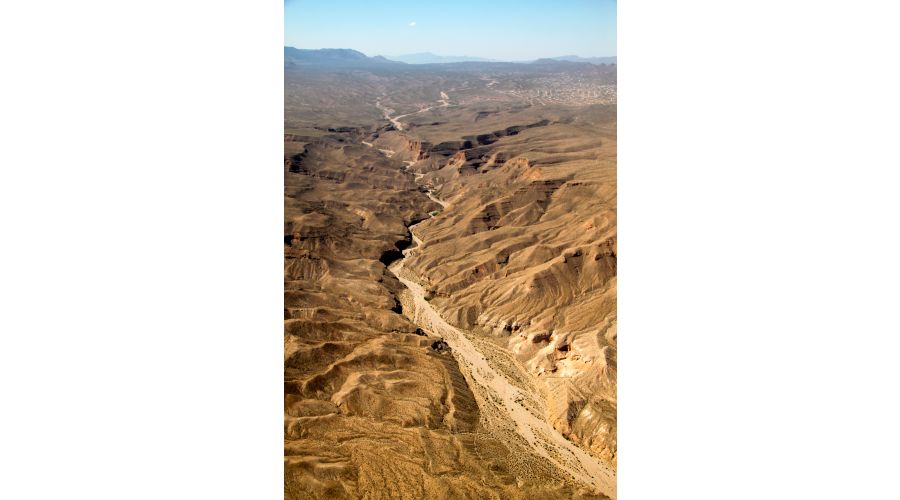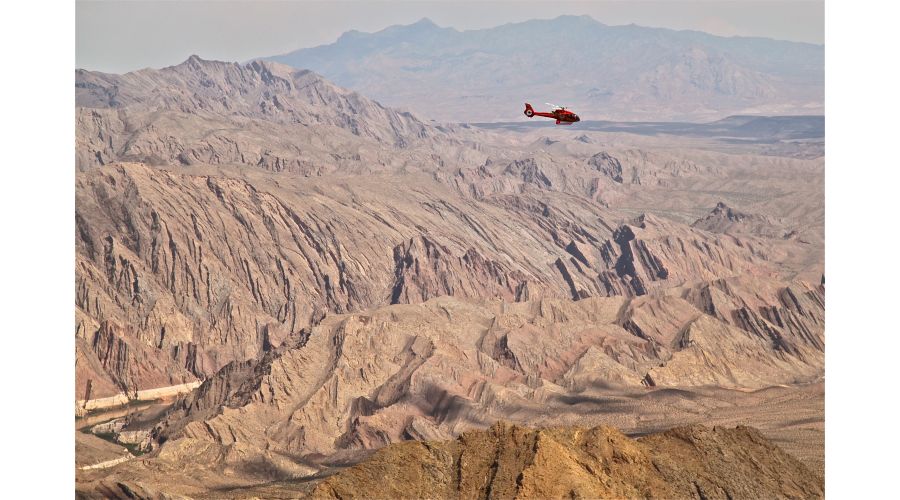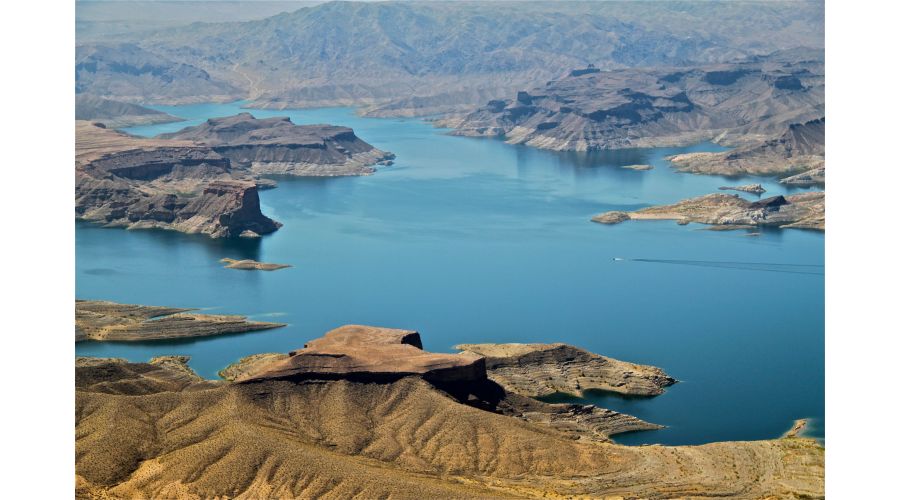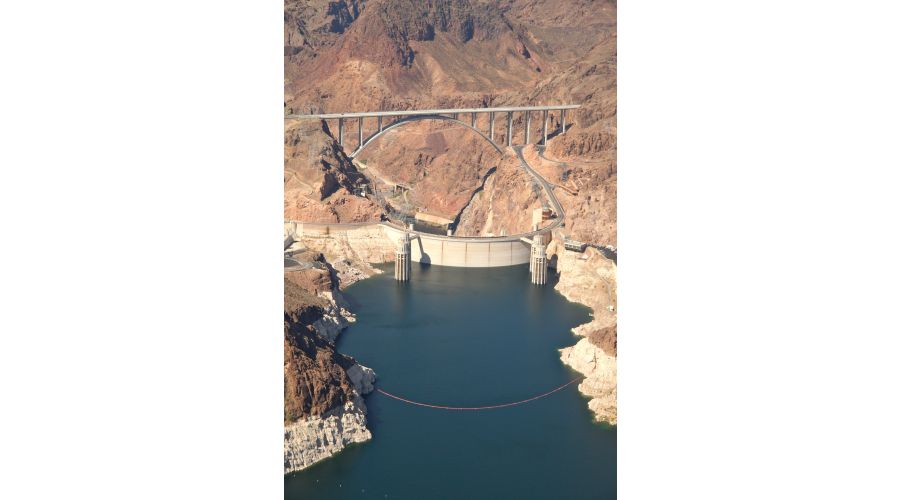 Eat Your Heart Out
        My Las Vegas dining experience typically consisted of three options:  gorging on mega-buffets, a ham and cheese sandwich at the poker table or a drunken call to room service between the hours of 4 and 7 am.  Sitting in a decent restaurant and actually enjoying a meal with my wife would constitute a true break from my past Vegas reality.
        The first night we set upon the sexy Blue Ribbon Sushi Bar & Grill located in the Cosmopolitan.  I had long been a fan of the New York City Blue Ribbon restaurants and this outpost is right on par with its Big Apple brethren.  If sushi and sashimi are your things, the masters at Blue Ribbon can take you deep into the ocean with cuts and selections of fish seldom seen.  But terrestrial cuisine lovers shouldn't miss the Fried Chicken "Blue Ribbon Style" with wasabi and honey or the buttery filet with Japanese sweet potato and black truffle sauce.  And under no circumstances should you skip the gingerbread pudding for dessert.  The scene really kicks in at night when the DJ arrives.  
        Across the street in the high energy Planet Hollywood Casino, The Strip House, another New York City import, activates a playful double entendre with its tender steaks and burlesque-themed red velvet walls adorned with antique black and white photos of semi-nude nineteenth-century European ladies.  On one hand, it doesn't take itself too seriously.  On the other (that being the food), it's deadly serious.  Classic tender filets and fresh seafood explode with flavor along with creative surprises like black truffle creamed spinach and crisp goose fat potatoes.  And the expression "save room for dessert" takes on a new meaning with the Strip House's legendary 24-layer chocolate cake.  Layer after layer of the moistest cake and richest chocolate simultaneously defy gravity and the boundaries of sensibility in a rapturous caloric crescendo. 
        And what would Las Vegas be without one visit to a buffet?  But unlike the barbaric queues of gluttony at many casinos, The Wicked Spoon at The Cosmopolitan kicks an old concept into the world of haute cuisine with tastes and designs beyond imagination.  Brunch offerings include red velvet pancakes, fried chicken served in stylish individual deep fryers, house cured bacon, chocolate-covered strawberries and a dessert selection longer than a supermarket aisle.  Brunch kicks off at 8 am and serves the hung-over faithful until 2 pm. 
Stay
The Cosmopolitan of Las Vegas www.cosmopolitanlasvegas.com.  Rooms start at $195
Do
Gold and Silver Pawn Shop--713 Las Vegas Boulevard South, a 15-minute cab ride from the strip.  www.gspawn.com
Papillion Grand Helicopter Tours--www.papillon.com or 1-888-635-7272.  Tour options range from 3-13 hours.  Prices start at $69 per adult.
The Beatles LOVE at the Mirage--www.mirage.com/love or 1-800-963-9634.  Tickets range from $79-$155 (plus tax and $8.95 service charge).
Eat
Blue Ribbon Sushi Bar & Grill--located in The Cosmopolitan Hotel of Las Vegas, www.blueribbonrestaurants.com
The Strip House--Planet Hollywood Casino, www.striphouse.com/las_vegas/
The Wicked Spoon--www.cosmopolitanlasvegas.com, brunch $22 per person