Take a ride up I-75 and visit the new and very impressive Marietta Square Market, an all-new food hall with 17 eating outlets including Street Taco. The Marietta Square Market sits, as you might expect, right off the Historic Marietta Square and just feet from the square's iconic railroad tracks. The hall resembles the layout of Inman Park's Krog Street Market and is filled with just about every cuisine you can imagine. Burgers, Cajun, ramen, pizza, Cuban, Thai, lobster rolls, Mediterranean and more are yours for the taking.

Street Taco is one of the larger spaces in the hall with lots of indoor and outdoor seating, a Dios de Los Muertos skull made of bottle caps and a colorful wall-sized mural by well-known Mexican street artist, Neuzz. The menu is, well, you can probably guess-Mexican street food and, of course, tacos! Eight taco varieties on either a corn or flour tortilla-freshly smoked brisket, blackened shrimp, pork pozole, chicken tinga, crispy mahi-mahi and even tofu are all super fresh and wickedly flavorful. There are also salads, burritos and some great sides including charred street broccoli, dirty rice and some magnificent Mexican street corn. They also have their liquor license so grab a margaritas or ice cold cervezas with your taco and enjoy the occasional train passing by.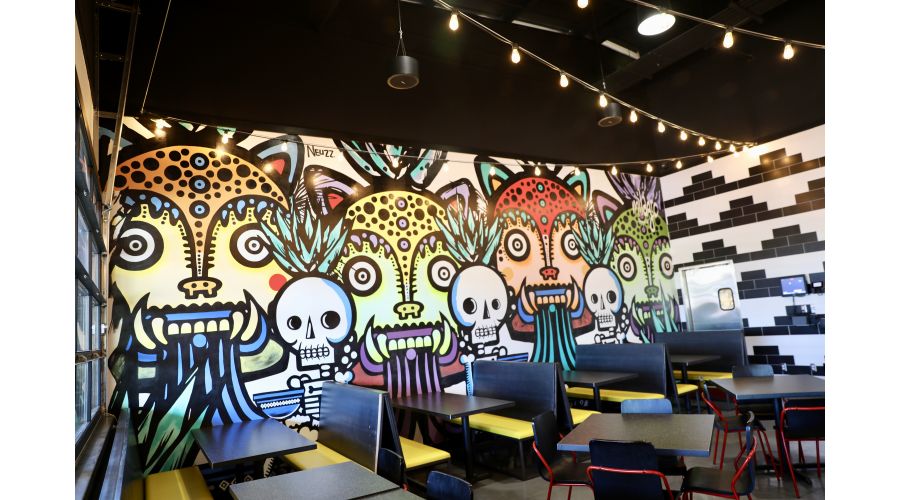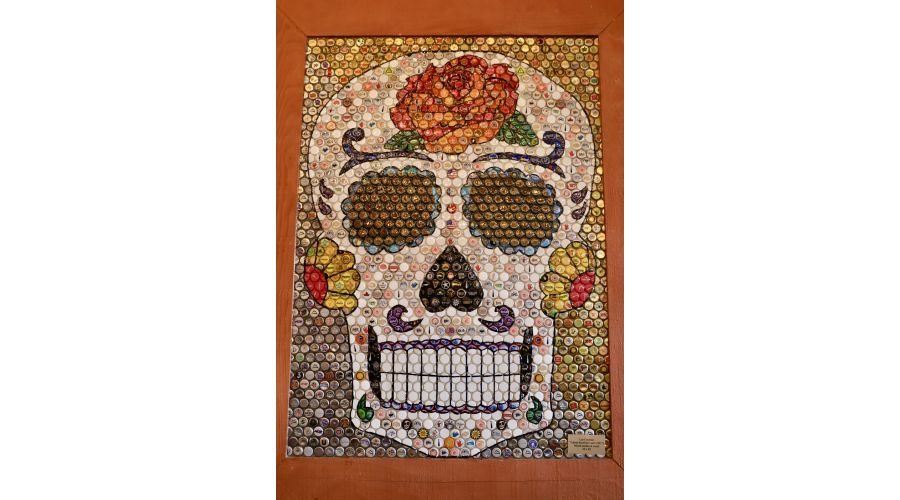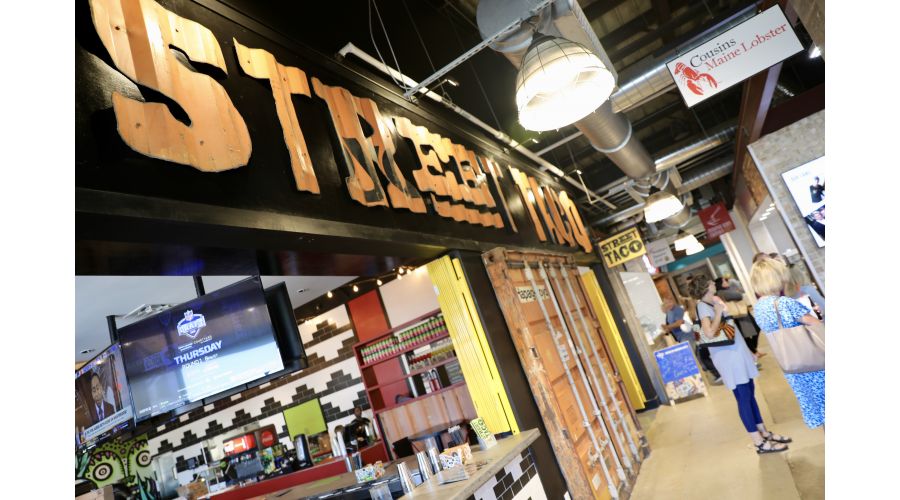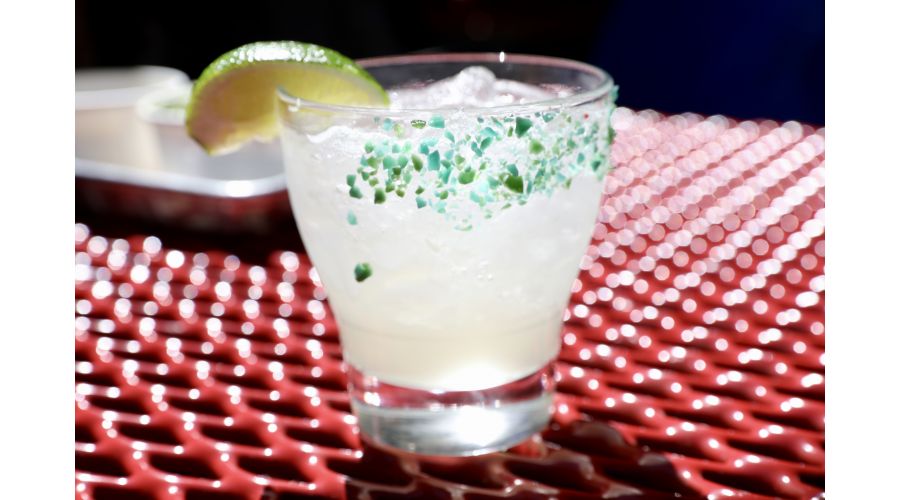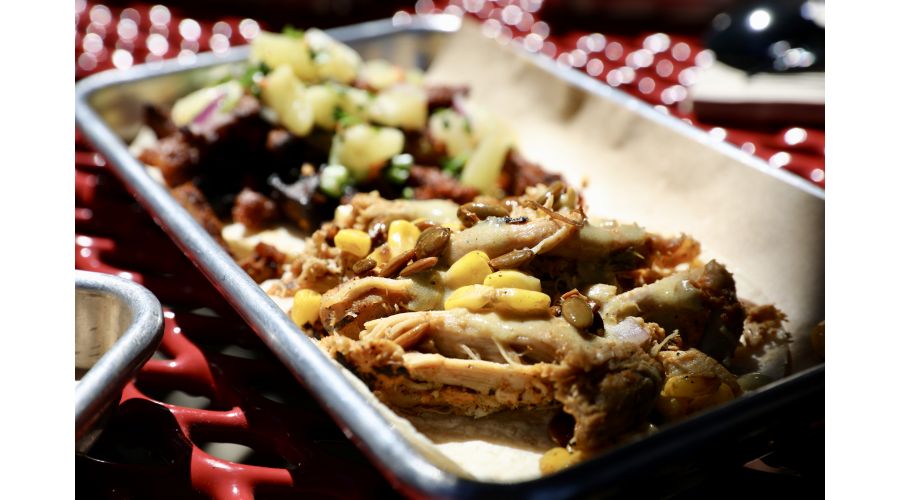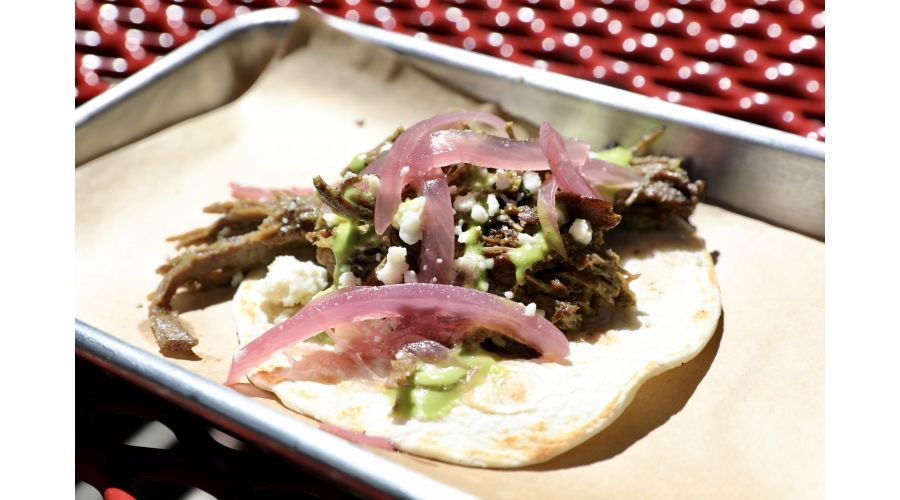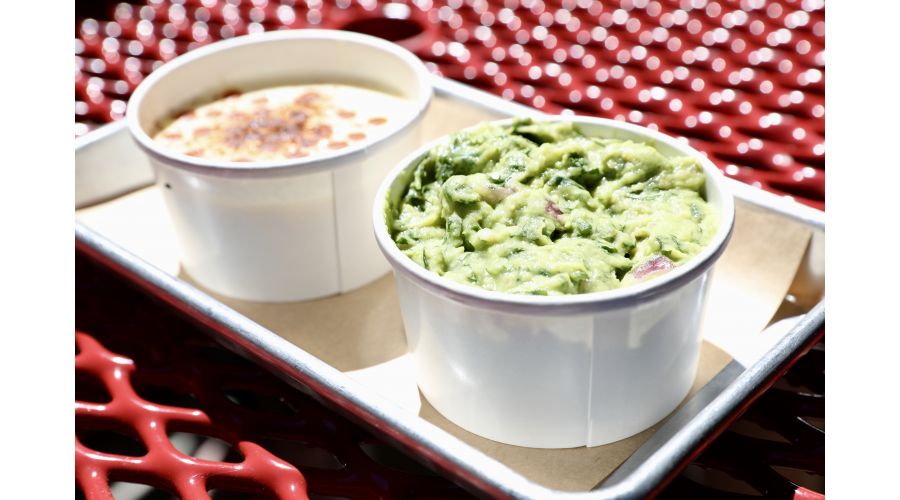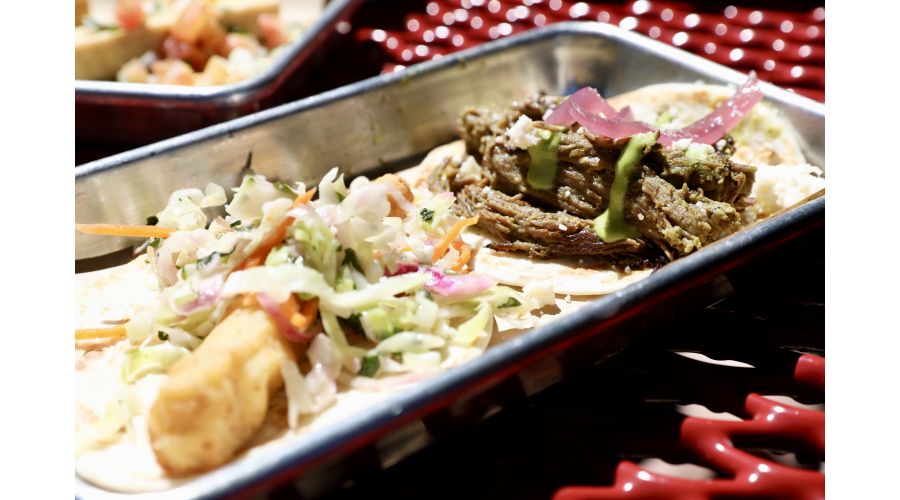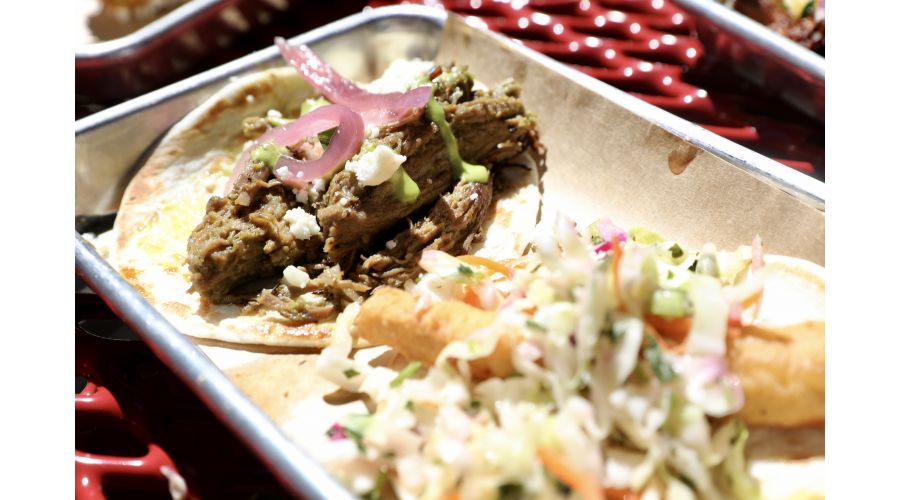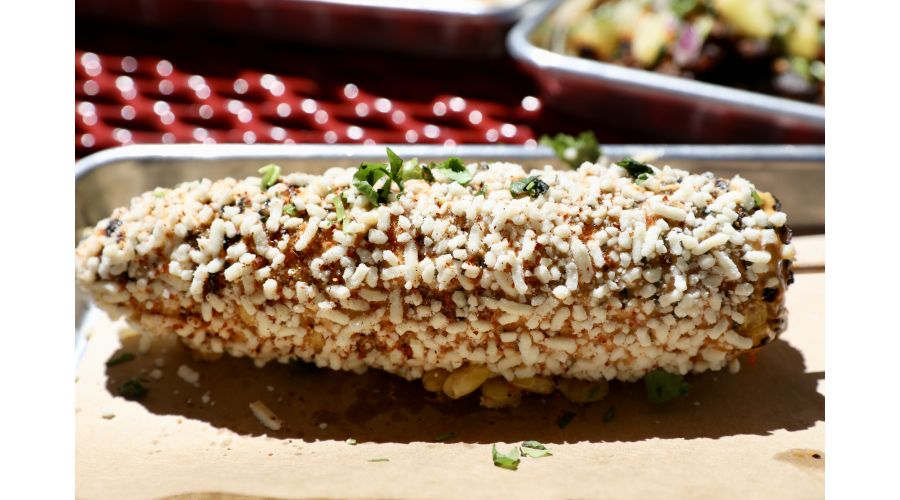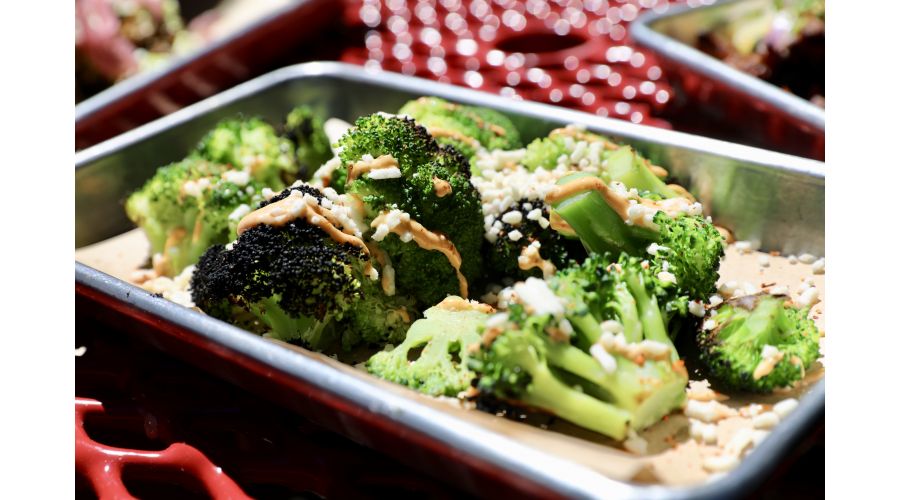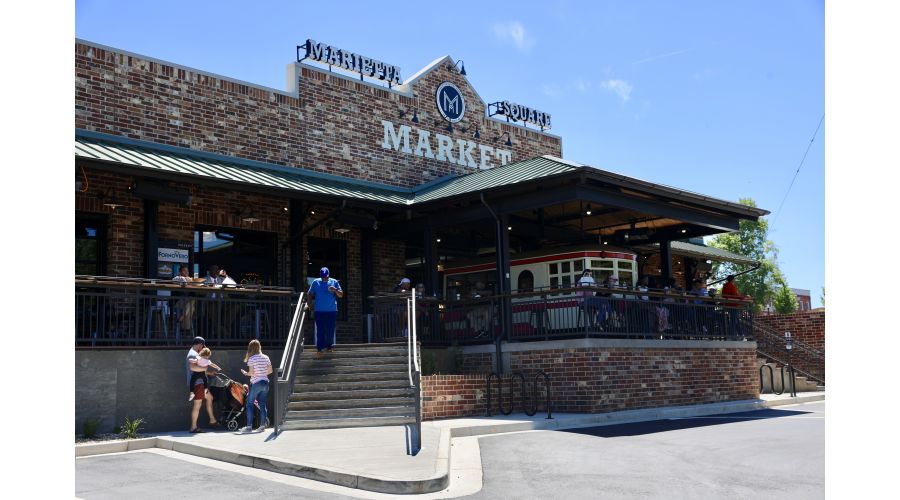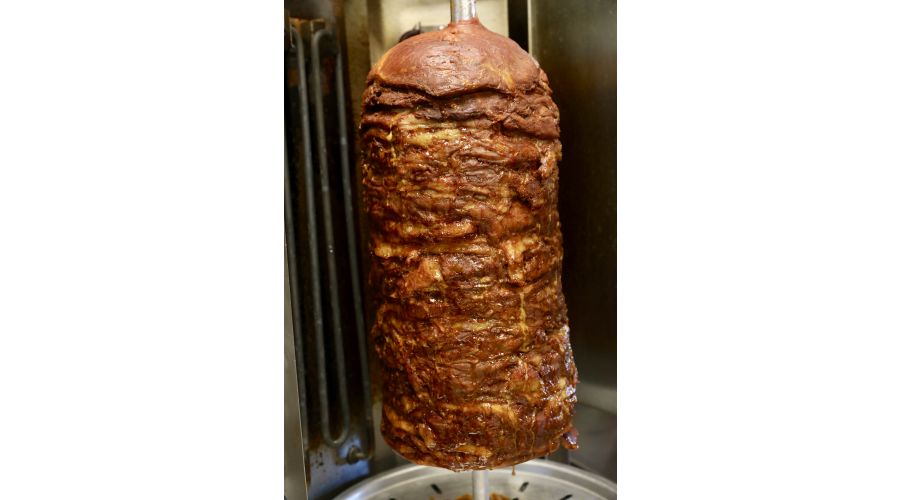 The Marietta Square Market is an impressive food hall with a 1922 trolley out front and an abundance of food choices to explore. A great place to start is with Street Taco.
For more visit my website and follow me on Facebook, Twitter and Instagram